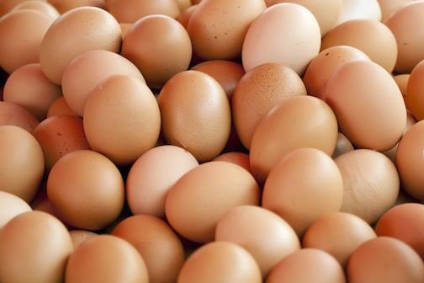 US egg group Cal-Maine Foods has booked plummeting first-half sales and earnings as an imbalance of supply and demand led to "extremely challenging market fundamentals".
Cal-Maine said sales in the six months to 26 November fell to US$493.4m versus $1.16bn in the prior year. The group's volume sales decline was, however, less marked. The group sold 493.5m packs of dozen eggs this year, down from 522.9m last year.
Price pressure resulted from an imbalance of supply and demand as US egg producers re-stocked following last year's outbreak of avian influenza – but demand did not keep pace. CEO Dolph Baker explained: "Following the 2015 avian influenza (AI)-related laying hen losses, USDA data shows the egg industry has repopulated farms with laying hen numbers beginning to approach pre-AI levels. However, market demand trends have not kept pace with the higher production levels. While retail customer demand has been steady, egg export demand has not fully recovered following the aftermath of the AI outbreak. We have also experienced reduced demand for egg products, as many commercial customers reformulated their products to use fewer eggs when prices spiked, and have been slow to resume previous egg usage."
Cal-Maine posted an operating loss of $87.9m, down from an income of $388.7m in the first half of last year. The group made a net loss was $53.9m, compared to earnings of $252.3m in the year-ago period.