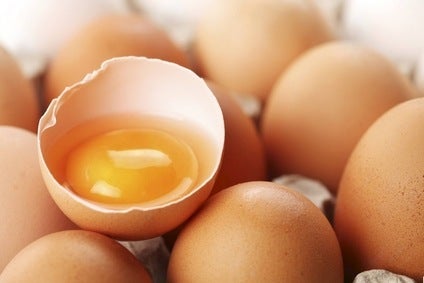 Egg producer Cal-Maine Foods has reported higher profits for the first nine months of the year on the back of strong performance in speciality eggs and lower feed costs.
For the nine months ended 28 February, net profit grew to US$115.1m compared with $77.7m for the same period a year earlier. Operating income rose to $168.8m versus $98.5m a year ago.
Sales increased to $1.17bn from $1.07bn in the first nine months of the previous financial year, the US group said.
For the third quarter, net profit rose to $50.9bn from $42.9bn. Operating profit increased to $72m from $58.6m.
Sales were up to US$437.6m against US$395.5m.
CEO, chairman and president Dolph Baker said: "The higher sales reflect improved volumes through the holiday season with total dozen shell eggs sold up 5.2% over the same period last year. While the national hen flock has reached record levels, the strong demand for shell eggs from the three major market sectors – retail, egg products and exports – was enough to absorb the market's increased supply. We also benefited from 6.1 percent higher average selling prices compared with the third quarter of fiscal 2014."
The year also saw higher sales volumes of speciality eggs.
"We believe the strong performance of specialty eggs will continue to be a key driver of our growth as we capitalise on favourable consumer demand trends. We provide a wide variety of healthy choices that meet this demand. We will continue to make the appropriate investments to expand our production capabilities for specialty eggs and identify ways to further enhance our product mix," said Baker.