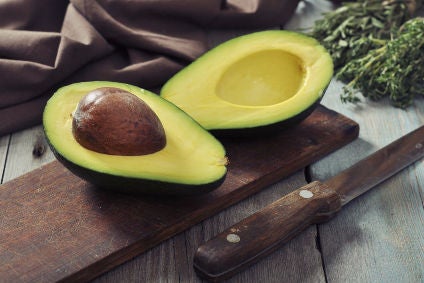 Calavo Growers posted "record" revenue in its third quarter but saw net income decline due to what the US fresh produce supplier said was an avocado crop "in transition" and costs related to the "rapid expansion" of its Renaissance Food Group arm.
Both third quarter and nine-month revenues rose around 15% to US$301m and US$688m, respectively, through July from a year earlier, the Santa Paula, California-based company said today (6 August). Net income slid 31% to US$8.8m for the three-month period and was down 6% at US$27m from October.
The Nasdaq-listed firm said its three business divisions booked "strong" sales, and reaffirmed its outlook for double-digit growth for the full year. In fiscal 2018, Calavo is targeting a 20% increase in revenue and unprecedented earnings per share.
Diluted EPS for the third quarter came in at $0.50 and $1.54 over the nine months.
Commenting on the results, president and CEO Lee Cole said that "while EPS growth is always a key focus for the company, Calavo's record third-quarter revenues and double-digit growth is both gratifying and indicative of the strategic opportunity ahead in each of our business segments".
Operating income also declined for both the reporting periods – down 40% on the quarter to US$12.2m and 10% lower at US$41m for the nine months.
In terms of business segments, the biggest division of Fresh reported an 8.2% third-quarter revenue increase to US$169m.
CEO Lee said of that performance: "We continued to operate in a market in which consumer demand continues to exceed available supply. While we believe our best-in-category avocado production and sales management positioned us well to take advantage of the current market conditions, the cyclically lower California fruit harvest – down over 40% from last year – created a difficult comparison to the fiscal 2016 third quarter."
The Renaissance Food Group posted a quarter-on-quarter sales gain of 24% to US$113m, reflecting Calavo's "corresponding reinvestment into the business segment over the last two years".
Calavo Foods posted third-quarter revenue of US$20m, up 24% from a year earlier, but the performance was impacted by fruit costs that rose three-fold from the corresponding period of 2016.