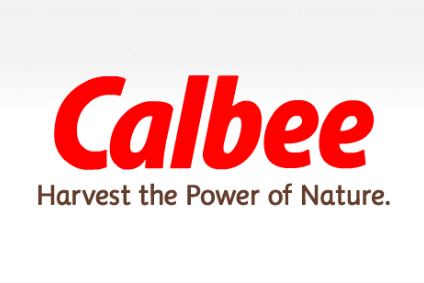 Calbee, the Japan-based snacks maker, today (13 May) booked higher annual sales and earnings, with growth at home and abroad.
The company booked an 11.1% rise in net sales for the year to the end of March, which helped grow its net profit by over 16%.
Calbee, in which PepsiCo owns a minority stake, forecast its net sales, operating income and net income would all again increase in its new financial year, although the company has estimated growth will temper in the 12 months to the end of March 2017.
The Harvest Snaps owner posted net sales of JPY246.13bn for its last financial year. Domestic sales grew 8.6% to JPY216.81bn. Calbee said "strong sales" of potato chips in Japan had led the business to increase its market share. Overseas sales were up 30.7% to JPY29.32bn. Markets outside Japan account for 10% of Calbee's sales. The company has a "medium-term target" for that percentage ro rise to at least 30%. During the year, Calbee launched its first product made in the UK. It launched Yushoi Snapea rice sticks in the market. The snacks are made at Calbee's plant in Wales.
Operating income rose 22.6% to JPY28.13bn. Calbee said the ratio of operating income to sales hit a "record high" on the back of improved production efficiency and cost cuts.
Profit attributable to owners of the parent was up 16.8% at JPY16.8bn.
For the year to the end of next March, Calbee predicted its net sales would rise 6.4% to JPY262bn. It has forecast a 10.2% increase in operating income to JPY31bn. Profit attributable to owners of the parent is estimated to reach JPY17.8bn, up 6% year-on-year.