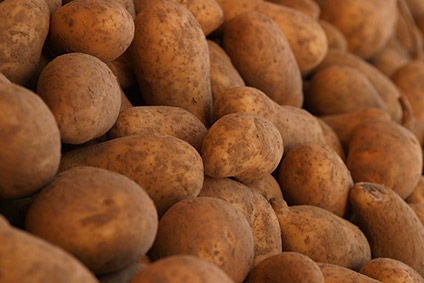 Japanese snacks group Calbee has said it will be able to resume full production of potato chips in the country by September, after production was halted as a result of a national potato shortage.
Calbee said last month it had been forced to halt the production and sale of around 30 of its crisps and snacks products after typhoons hit Japan's potato-producing region of Hokkaido.
Potatoes from Hokkaido make up 70% of the ingredients used in Calbee's chips brand. Japan's Ministry of Agriculture, Forestries and Fisheries acknowledged that potatoes from the region had been "below average" for the time of year as a result of the extreme weather conditions.
However, Calbee said it will now be able to source potatoes from Kyushu province, allowing it to "restock completely" during July.
The move is expected to mean an end to the shortages of potato chips, panic-buying and high prices that resulted in Japan from the supply disruption.