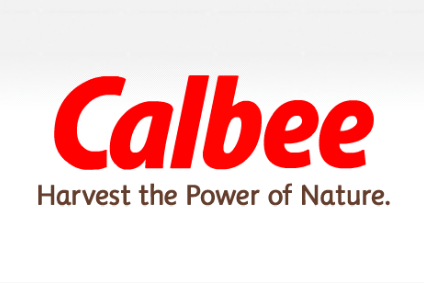 The UK arm of Japanese snacks group Calbee has revealed plans for the launch of two snack food lines in 2017 as the unit enters its third year of operations.
Calbee business development manager Grant Martin said preparations are now under way for the products, which will presented in a "new-look" that remains under the Calbee brand, but will be a "move away from our current Japanese look and Asian tastes".
Martin said: "We'd ideally like to be in a position for the new line to enter the UK market through one of the major retailers by the end of quarter one. I can't say what the name of them will be at the moment, but it will give Calbee a couple of new products."
"It is about creating a new snacks range in a new brand format that is more of a mainstream-recognised product, so using food shapes like puffs and sticks. This will be a move away from the Japanese look we have at present to more mainstream food flavours such as cheese and onion, barbecue and that sort of thing," Martin said. "There is only so far you can go with an Asian-inspired snack in terms of flavours. Up to now we have used some creative licence in terms of adding coconut and chilli, which is more of a Thai flavour."
An additional new product Calbee is working on for potential launch "in the early part of next year" is a snack that "expands bases outside of the use of green peas, so we are looking at red lentils and other pulse-base products". Martin said the product would be "baked" rather than fried, in keeping with the company's better-for-you philosophy, using a hot air cooking process.
In terms of financials, Martin said Calbee UK expects turnaround for its second year of operations to be around GBP5.7m (US$7.1m), compared to a year-one turnover of GBP750,000.
"It's a big jump for year two, but that is what we anticipate and we are very close to that target," Martin said. "It is in line with our anticipation of being a GBP60m business within five years."
Martin said demand for its existing Yushoi Japanese-style snack brand continues to grow and Calbee has its sights set on growing exports.
"People tend to like the European style of our Japanese snack packs," he said. "We are now in some advanced conversations for exports to Holland and looking to do a trial in one of the major retailers there," Martin said. "We are also involved in negotiations with retailers in Lithuania, Latvia, Estonia."
Martin said the company has also established an initial online sales presence in Germany and Switzerland and has secured an initial deal for sales in Denmark through a private retailer there.
"In terms of future exports, I have also been in contact with retailers in the Czech Republic and Hungary for our product," Martin said. "These countries and the Baltics generally are really keen on gluten free."
Martin revealed that Calbee is currently working towards making all of its products gluten free. "That's our plan. Our manufacturing site is a high gear site and there is no contamination with any dairy-based products," he said. "In terms of gluten, with us it has been more of an issue with the flavouring, but our base material has no gluten."
Sales in the UK, including production for own-label retailer brands such as Marks & Spencer and Aldi, continue to boost the company's performance, Martin said. "In terms of own label, it is not something we want to get heavily involved with, but that business is looking very good."
Martin said business will enter a lull in the run up to Christmas as "chocolate and sugary product" sales ramp up, but he said Calbee looks forward to a bright new year.
"We are soon heading for the best season for our sales, January and February, which is tied around the demand for healthier eating after everyone has over-indulged and people look more for better-for-you products. We also tend to get a bit more shelf space from retailers at that time too, as they also promote healthier eating, so business is looking good," Martin said.
Calbee unveiled Yushoi Snapea Rice Sticks last year as an alternative to fried crisps made using green peas. It was the first product to be made in Calbee's UK plant in Deeside.