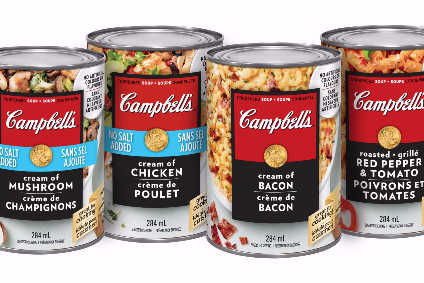 The Campbell Soup Company is the latest food company to invest in start-ups in the sector via a partnership with an incubator company.
The food manufacturer has announced it is to team up with Foodworks Brooklyn, which aims to identify and help fledgling businesses in the food business via a mentoring programme.
Earlier this week, Campbell hosted a competition, Real Food Innovation Challenge, at Foodworks' commercial kitchens in Brooklyn, and identified three innovative food entrepreneurs from nearly 40 entrants. These companies were awarded funding to enable them to help get their businesses off the ground, and will benefit from access to Campbell experts for advice on everything from branding to marketing, product development and packaging.
"The mentorship is two fold," Campbell's president of corporate strategy, Emily Waldorf, said. "It helps Campbell employees think differently and challenge the conventional way we go to market and it gives Foodworks members a chance to gain insights from Campbell exports on business challenges. It is a great learning for both sides, leveraging the best of big and small."

Red Velvet NYC, a gourmet DIY baking kit which aims to simplify home baking by delivering pre-measured ingredients and detailed recipe cards was selected as the overall winning concept, and awarded a US$10,000 credit towards their Foodworks membership.
Watermelon Road, a natural clean snacks company which makes fruit and vegetable jerkies, and Better Almond Butter, an organic sprouted almond spread were chosen as the runners-up. Each was given US$5,000 towards their Foodworks membership.
"We believe that supporting the next wave of food entrepreneurs is critical to cultivate the future of real food," said Waldorf. "Working with Foodworks is an opportunity for Campbell to empower industry disruptors, have a window into entrepreneurs and their thinking and apply it to the way we approach innovation."
In April, PepsiCo launched its "nutrition greenhouse", an incubator programme for start up food companies.
And last week Unilever announced it was hoping to tap into the ideas of some of Ireland's brightest thinkers after signing a joint venture deal with Dublin start-up hub Dogpatch Labs.