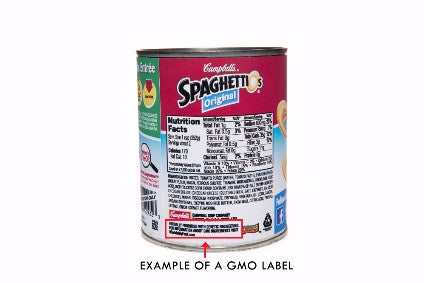 Campbell Soup Co. has come out in support of the introduction of nationwide mandatory labelling standards for genetically modified organisms, or GMOs, contained in food products on sale in the US.
In a statement, the soup maker said it felt it "necessary" that the federal government provide a national standard for labelling requirements to better inform consumers about GMOs.
"The company will advocate for federal legislation that would require all foods and beverages regulated by the Food and Drug Administration (FDA) and the US Department of Agriculture (USDA) to be clearly and simply labelled for GMOs. Campbell is also supportive of a national standard for non-GMO claims made on food packaging," it said.
Campbell added it would withdraw from all efforts led by groups opposing mandatory national GMO labelling.
Lobby groups representing the food sector, such as the Grocery Manufacturers Association, have spear-headed calls for national legislation but only requiring voluntary labelling. Currently an act, the Safe and Accurate Food Labelling Act, which would require the voluntary nationwide labelling of GMOs in the US, is making its way through Congress and has passed the House Committee on Agriculture.
Some state governments have taken a more robust stance on GMO labelling, with the likes of Vermont introducing mandatory requirements. This "patchwork" of regulatory standards has been roundly opposed by US food makers and in June US food industry groups filed a lawsuit in a bid to get Vermont to overturn its new GMO labelling law.
Campbell said: "The company continues to oppose a patchwork of state-by-state labelling laws, which it believes are incomplete, impractical and create unnecessary confusion for consumers.
"Campbell is optimistic a federal solution can be established in a reasonable amount of time if all the interested stakeholders cooperate. However, if that is not the case, Campbell is prepared to label all of its US products for the presence of ingredients that were derived from GMOs, not just those required by pending legislation in Vermont. The company would seek guidance from the FDA and approval by USDA."