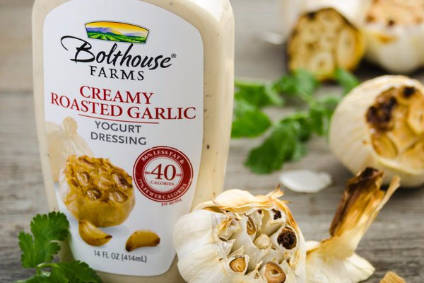 Campbell Soup Co. has again called for the US Congress and President to introduce across the board legislation for food manufacturers to declare if their food is made with genetically modified organisms (GMOs).
The US company applauded Senators Pat Roberts and Debbie Stabenow for their proposal to make it easier for consumers to get information on the GMO 's in their food.
The Roberts-Stabenow bill, which passed a major hurdle in the Senate yesterday (6 July), would instigate a mandatory labelling regime for food made with GMOs. Food manufacturers would be required to either state on their labelling whether a product contains GMO ingredients or print a QR code or an internet link directing customers to GMO information not on the package.
However, GMO campaigners have opposed the bill because it exempts many ingredients made from genetically modified sources, including oil made from genetically engineered soy and most sugars, starches and purified proteins.
The beef, pork, poultry and egg industries have also successfully lobbied for an exemption. They opposed having their products labelled as containing GMOs when livestock has consumed genetically modified feed.
The proposed bill would also prohibit states from imposing their own food labelling requirements. Vermont recently introduced more stringent GMO labelling legislation than the federal proposals, prompting critics to argue that national standard would actually result in much lower standards, and not apply to many foods.
Campbell, meanwhile, says it remains committed to printing clear and simple language on the labels of all of its US products.
The company is in discussions with the USDA and the Food and Drug Administration about its plans to develop on-pack language that is simple to understand and clearly identifies the presence of ingredients derived from GMO crops.
In January, Campbell was the first major food company to announce support for a single mandatory labelling standard and its commitment to label all of its US products.