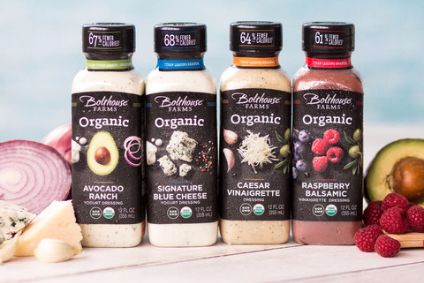 US food giant Campbell Soup Co. has denied media reports that it is struggling to sell its Bolthouse Farms fresh food arm but admitted it has tweaked the sales process.
The New York Post newspaper reported on Thursday (29 November) the soup giant is "struggling to unload its Bolthouse Farms brand in an auction it began this summer".
Quoting a source, it said Campbell – which announced in August that it planned to sell off its fresh foods business – had not received much interest from potential buyers of Bolthouse, which makes juice drinks and salad dressings.
The Post speculated this is because Bolthouse's business has proved disappointing since Campbell paid US$1.5bn to buy it in 2012.
Its source said, as a result, Campbell is now looking to sell Garden Fresh Gourmet, a maker of salsa and hummus that it bought for $231m in 2015, in a separate process.
But when contacted by just-food, a Campbell spokesman said the report is "inaccurate".
However, a statement provided by the company admitted the sales process had been tweaked.
It said: "Given strong interest in both Garden Fresh Gourmet and Bolthouse Farms, we determined we could maximise value by selling the businesses separately. We are pleased by the high level of interest in each of these assets from both strategic and financial buyers. We're focused on completing these transactions in a timely and disciplined manner that maximises value."
In October, Campbell refused to be drawn on a Wall Street Journal report that was in talks to sell its fresh-foods unit to a former executive.
The newspaper reported Campbell was in discussions with a group of investors led by Jeff Dunn, who ran Bolthouse Farms.
Last week, Campbell ended a fractious dispute with activist investor Daniel Loeb's Third Point hedge fund – which holds a 7% stake in the company – when it agreed at its annual meeting to give two board seats to Third Point picks.
The investor had been highly critical of the way Campbell had been run in recent times and at one stage called for its entire board to be replaced.
Campbell revealed plans to sell its fresh food business in August – alongside its international business – following a review instigated when chief executive Denise Morrison stepped down in May following the announcement of huge losses.