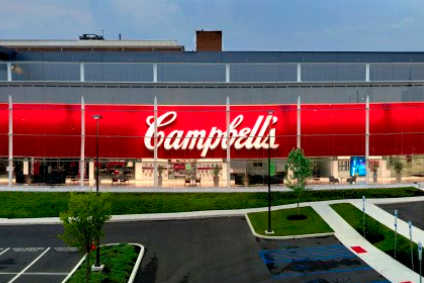 Descendants of former Campbell Soup Co. president and owner Dr John Dorrance have confirmed their support for the current board which is facing a battle with an activist investor who wants to replace it.
Daniel Loeb, who runs hedge fund company Third Point, wants to replace the 12-strong board with his own nominees after criticising the way the company has been run.
Earlier this month Third Point upped its stake in the US food giant ahead of the company's annual meeting at the end of November.
According to a filing sent to the US Securities and Exchange Commission (SEC) by Campbell, Third Point has increased its stake from 5.65% to 6.98%.
But while the investor has the support of some other shareholders in its attempt to force change at the company it faces a struggle as descendants of Dorrance own a large stake in the company.
And Campbell confirmed today (17 October) that those four descendants support the current board.
"All descendants of Dr. John T. Dorrance, the inventor of Campbell's condensed soup, each separately notified the chairman of the board on behalf of themselves and certain family members of their intention to vote for the current Campbell board of directors at the upcoming annual meeting of shareholders, scheduled for Nov. 29," it said.
"Bennett Dorrance, Mary Alice Dorrance Malone, Archbold van Beuren and Charlotte C. Weber and certain of their family members collectively represent approximately 41% of the company's shares outstanding. Dorrance, Malone and van Beuren serve on Campbell's board."
Campbell is recommending that shareholders vote to support the current board.
Earlier this month, Third Point demanded access to Campbell's records, including board meeting minutes and financial documents.
Loeb's scrutiny of Campbell came after the Pepperidge Farm snacks and Prego sauces owner announced in May it would review its business, a move made alongside the departure of president and CEO Denise Morrison after seven years at the helm.
Morrison's exit came after a third-quarter loss, before interest and taxes, of US$475m and a profit warning. Campbell has also struggled to get its sales growing in the US, while there were questions about its December acquisition of US snacks group Snyder's-Lance.
The recently announced results of its review saw Campbell reveal it will concentrate on its core products and its domestic market while ditching its fresh food and international arms.