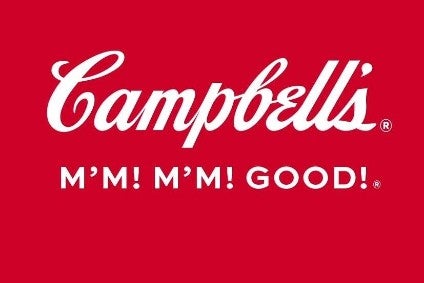 US food giant Campbell Soup Co. has elected two executives chosen by activist investor Third Point to its board.
Sarah Hofstetter and Kurt Schmidt become members of the board, effective today (29 November), after being voted in at the company's annual meeting.
Their election came after Campbell came to an agreement with hedge fund Third Point run by activist investor Daniel Loeb, which has been highly critical of the way the company has been run in recent times.
Third Point, which holds a 7% stake in Campbell, initially wanted to replace the whole board before agreeing to back off if two of its picks became directors.
Les Vinney, chairman of the board, said: "We welcome both Sarah and Kurt to Campbell's board of directors. Sarah is an innovative marketing and
brand strategy expert and Kurt is a seasoned executive within the consumer-packaged goods industry.
"Their diverse knowledge and insight will be invaluable to Campbell's board, management team and shareholders as we continue to execute on our strategic plan to build a stronger and more focused company that creates long-term value for all shareholders."
Hofstetter is the president of comScore, a global information and analytics company that measures consumer audiences and advertising across media platforms.
Schmidt's career includes a stint as chief executive officer of US pet-food firm Blue Buffalo Co. Prior to that he was deputy executive vice president at Nestlé, where he was responsible for the US$8bn Nestlé Nutrition division.
With these additions, Campbell's board will increase from 12 to 14 members.
The new additions will also have input into choosing a new CEO. Campbell has been without a permanent chief executive since May and is said to be eyeing former Pinnacle Foods boss Mark Clouse for the role.