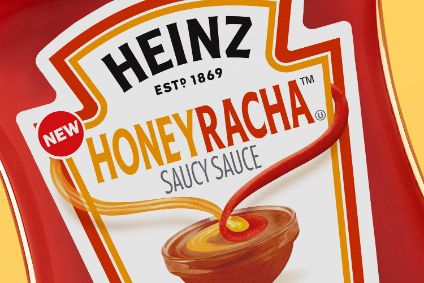 The head of Campbell Soup Co.'s snacks business, home to brands including Lance crackers and Cape Cod crisps, has taken a senior position at Kraft Heinz.
Carlos Abrams-Rivera, who joined Campbell from Mondelez International in 2015 to head its Pepperidge Farm snacks brand, will become the US zone president at Kraft Heinz on 3 February.
Abrams-Rivera started his career at the former Kraft Foods, where he worked from 1998 to 2012, with positions including senior vice president, marketing and strategy for developing markets, as well as vice president for the company's Nabisco savoury snacks unit.
He then spent three years at Mondelez, with two years as senior vice president for marketing and strategy. Other roles at the Oreo owner included president of the company's business in Mexico and president of its gum and candy operations in Latin America.
Of his new role at Kraft Heinz, the 52-year-old said he was "very excited to bring my consumer insights passion to drive growth for so many world-class brands, many of which are already very familiar to me".
Kraft Heinz CEO Miguel Patricio had been interim president of the ketchup maker's US zone since he took the helm in July.
In 2018, Kraft Heinz's net sales in the US were US$18.12bn of a total of $26.26bn.
At Campbell, the soup and sauces owner's president and CEO, Mark Clouse, will also head the company's snacks business from 3 February while the group looks for a replacement for Abrams-Rivera.
"We are confident that we will attract a world-class executive to lead our talented Snacks management team and continue to grow this differentiated portfolio of brands," Clouse said. "We thank Carlos for his significant contributions during his five years at Campbell."
Campbell's snacks business is one of two remaining divisions at a business that has gone through a period of change, including the disposal of a number of assets, over the last two years.
The division generated approximately $3.8bn in net sales in Campbell's fiscal 2019 year. The company's total net sales were $8.1bn.