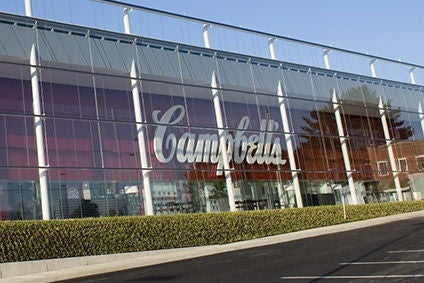 Campbell Soup Company said work has started on installing a 4.4-megawatt solar array at its head office in Camden, New Jersey.
The installation is scheduled to be in operation by autumn 2017 and will generate more than 5m kilowatt hours of electricity annually.
Campbell has partnered with BNB Renewable Energy Holdings (BNB), SunPower Corp. and ORIX USA Corp. in the initiative. The project is the third solar installation BNB has developed for Campbell, having also worked on solar power facilities at the company's plant in Napoleon, Ohio and at its Pepperidge Farm bakery in Connecticut.
Jim Prunesti, Campbell's global engineering vice-president,said: "This project contributes clean energy to the local grid and demonstrates to our community the viability of renewable energy sources, all while supporting Campbell's sustainability strategy to deliver long-term value to our business and neighbourhoods."
In November, Campbell was among 15 companies named as members of the "inaugural class" of US Food Loss and Waste 2030 Champions – a national campaign to recognise US businesses and organisations pledging concrete steps to reduce food loss and waste in their operations by 50% by 2030.