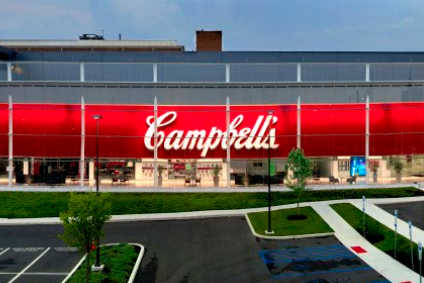 Acre Venture Partners, a US investment fund backed by Campbell Soup Co., has put money into Pilotworks, a local incubator set up to support fledgling food and drink companies.
Pilotworks, launched last year, provides kitchens, tasting rooms and co-working space to budding food companies. It has raised US$13m in a Series A financing round led by Acre Venture Partners and another US fund, Techstars Ventures.
The incubator network, which acquired its first kitchen in September 2016, claims to have helped more than 250 nascent food and beverage businesses start and scale. It says more than 70% of the firms are owned by women and minorities.
"We will be adding new units: Newark just opened, and Chicago and Dallas are slated to open in December alongside our existing kitchens in Brooklyn, Portland, and Providence, as well as furthering our presence in New York City," Pilotworks CEO and co-founder Nick Devane said.
Campbell is one of a number of US food majors to have set up or invested in venture capital-style divisions or funds in recent years, in a bid to tap into emerging consumer trends. Faced with stagnant sales of their own, the likes of General Mills, with its 301 Inc division, and Kellogg, with its 1894 fund have put cash into smaller food and drink businesses deemed to be tapping into newer trends and habits.
The owner of Campbell's soup and Plum baby food announced the formation of Acre Venture Partners in early 2016. According to Campbell's 2017 annual report, the food giant is the sole limited partner in the fund, in which it has a 99.8% interest.
Announcing the investment in Pilotworks, Acre Venture Partners' Lucas Mann said: "Every day we see upstart food companies becoming an increasingly important part of the food system. Our investment in Pilotworks is about helping to unlock that potential and increase opportunity for entrepreneurs across the country. Their mission was clear from our first conversation, and we believe in their ability to accelerate outcomes for the future of food."