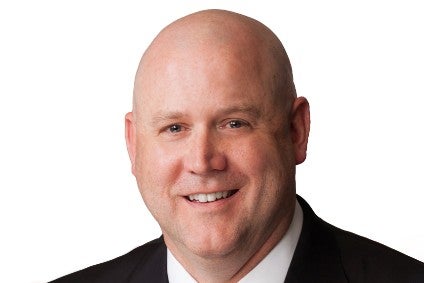 The chief executive of Campbell Soup Co. has said the US labour shortage affecting food manufacturers and other industries is "one of the toughest moments" in memory.
Mark Clouse made the remarks in a chat with analysts to discuss the soup and snack maker's fourth-quarter and full-year results yesterday (1 September) just as Campbell and its peers grapple to protect profit margins from inflation linked to higher commodity, freight and packaging costs.
While Covid-19 has led to some absenteeism from sickness and contributed to the current labour shortage, other observers have said it is also due to a longer-term problem of a lack of skilled workers or even too generous unemployment benefits.
Clouse provided insight into the labour crisis with another related comment: "I would say consistent with many of my peers, the labour challenges that we're seeing are certainly tougher than I ever remember. We're running about two times our normal vacancy rates and as a translation into what that means, think about it as around somewhere in the neighbourhood of 6% of our positions that are open, either vacant or absent, and that is making it tougher to fully meet the [consumer] demand."
The labour shortage is one aspect that Clouse said investors need to take into account from its financial guidance for the 2022 fiscal year. Inflation is another as Campbell and its US food counterparts push up prices for consumers and take other measures such as productivity improvements and cost savings to temper the impact.
"The company expects core inflation of high single-digits for the year with a more pronounced impact in the second half, which will partially mitigate the second-half recovery," Campbell noted in the results commentary in terms of the top-line sales outlook.
"The company expects to manage these inflationary headwinds with positive net price realisation, supply chain productivity improvements, and cost-savings initiatives," it added.
Sales guidance was set at between minus 2% to zero, and minus 1% to plus 1% in organic terms. That compares to a drop of 2% in the 12 months ended 1 August, with sales resting at US$8.48bn.
Adjusted EBIT is envisaged as being down between 5% and 8%. That metric dropped 3% in the 2021 fiscal year to $1.41bn.
For adjusted earnings per share, Campbell has forecast a minus 4-8% range, or $2.75-$2.85. It fell 1% in the recent reporting period to $2.98.
"I think the high-end and the low-end of the ranges of guidance are a little bit reflective of what variability could occur relative to where we're seeing inflation or coverage of that inflation to give you a sense of how we've thought about the year," Clouse told analysts.