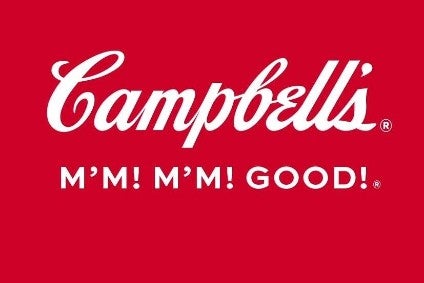 US food heavyweight Campbell Soup Co. has revealed chairman Les Vinney is to step down and will be replaced by Keith McLoughlin.
And in an attempt to beef up its board, Campbell has brought in J.P. Bilbrey, a former CEO of confectionery giant Hershey.
Bilbrey's appointment was part of the agreement the soup and snacks maker made with hedge fund Third Point in November, stipulating that the company consult with its shareholder on the appointment of a third director by the May 2019 board meeting.
Campbell has faced intense criticism over the last year from activist investor Daniel Loeb's hedge fund and in November it elected two executives chosen by Third Point to its board.
The soup and snacks maker said Vinney has chosen to retire from the Campbell board due to other personal commitments. He joined the board in 2003 and has served as chairman since 2015.
McLoughlin as been a Campbell director since 2015 and recently served as the company's interim president and CEO from May 2018 until January this year. During that period, he oversaw a strategy and portfolio review, which resulted in Campbell announcing it is to sell off its international and chilled divisions.
He took over at the helm when CEO Denise Morrison stood down on the back of huge third-quarter losses.
McLoughlin stepped down from the interim role in January when former Pinnacle Foods boss Mark Clouse joined as president and CEO.
"During my time as interim president and CEO, I gained a deeper knowledge of the company's operations, and in working closely with leadership, believe we have made significant progress in focusing the company," McLoughlin said. "I look forward to continuing to work with Mark, the Campbell leadership team and my fellow directors as we continue to transform Campbell and create shareholder value."
New board member Bilbrey served as president and CEO of Hershey from 2011 to 2017 and was chairman of the board from 2015 to 2018. He had previously held senior leadership positions at Mission Foods and Danone.
McLoughlin said, "We are thrilled to welcome J.P. and his 40 years of experience in the food industry to Campbell's board as part of our ongoing director refreshment process. His extensive knowledge of the changing consumer landscape and the North American market will be a tremendous asset to our board."
Meanwhile, Campbell director Sara Mathew, who joined the board in 2005 and has served as chair of the audit committee during her tenure, is to retire the company has announced.
McLoughlin's appointment to chairman is effective immediately. Vinney will remain a director until his retirement on 15 April. Mathew's retirement is also effective on that date while Bilbrey's appointment is effective in May.