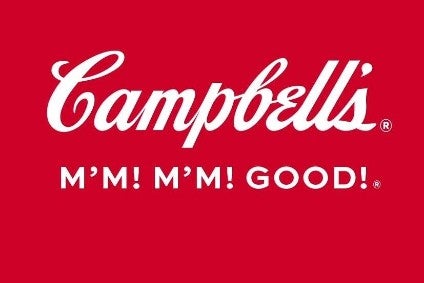 Reports suggest US food giant Campbell Soup Co. is close to agreeing a deal with local activist investor Third Point that could see agreement on the make-up of its board reached before the annual meeting on Thursday (29 November).
An increasingly rancorous battle between the soup heavyweight and hedge fund Third Point, owned by activist investor Daniel Loeb, over the future direction of the company was set to conclude at the annual meeting with Third Point attempting to change the Campbell board by persuading the company's shareholders to vote for its own picks.
But now news agency Reuters, quoting people familiar with the matter, is reporting Campbell is set to add two of the hedge fund's nominees to its board and to give Third Point – which owns about 7% of Campbell's shares – a say in selecting the company's next CEO.
Reuters reports that, under the deal being negotiated, Campbell would expand its board, naming two Third Point nominees, and these people will provide input on the appointment of another director, expanding the board to 15 members.
It is suggested two Third Point picks – marketing expert Sarah Hofstetter, the president of comScore, and former Blue Buffalo CEO Kurt Schmidt – will join the Campbell board.
In return the hedge fund would promise to refrain from initiating another board challenge in the next year.
At present, heirs to the Campbell fortune control around 41% of the company and have a number of board seats.
The battle for control of Campbell's board – to ultimately shape its future direction – goes back to May when company CEO Denise Morrison stepped down after the company announced heavy losses.
A successor has not been named and this is said to be another bone of contention between Campbell and Third Point with the hedge fund unwilling to accept an insider taking the role.
More broadly, a review of its business by Campbell, which concluded that it should concentrate on its core, traditional US soup business and its domestic snacks division and sell off its international and fresh arms, was also heavily criticised by Third Point.
Campbell director Keith McLoughlin has filled the Campbell CEO role on an interim basis and has said he does not want the position permanently.
Reuters' sources suggest it was McLoughlin who met with Third Point's Loeb in an effort to reach a deal before Thursday's annual meeting.
Campbell and Third Point did not immediately respond to requests for comment from Reuters.
just-food has asked Campbell and Third Point for a response to the Reuters story – requests sent outside US office hours.