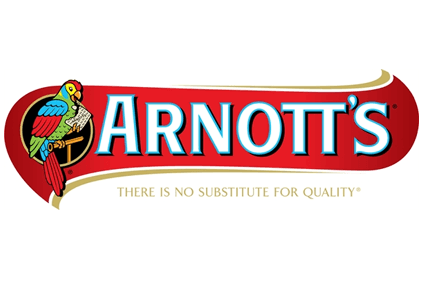 Campbell Soup Co. has reportedly failed to reach an agreement with US snacking giant Mondelez International over the price for its up-for-sale international business.
Talks over the sale of Campbell's global cookies and snacks operations, consisting of Australia-based Arnott 's biscuits and the Denmark-based baked snacks unit Kelsen Group , have now ended, according to sources quoted by news group CNBC .
Mondelez had been lined up as the lead runner for the business ahead of Italian confectionery maker Ferrero , US food heavyweight Kraft Heinz and private-equity firms KKR and Bain Capital . Talks between Mondelez and Campbell had already hit a road block in April over the price, with CNBC reporting at the time that the latter was seeking an asking price of around US$2.5bn. Other sources had valued the business at $3bn.
However, within the past few weeks, the talks have formally ended, CNBC quoted people familiar with the proceedings as saying today (6 June). They requested anonymity because the information is confidential.
When contacted by the news agency, a spokesperson for Campbell said the company does not comment on rumour or speculation. just-food also approached both firms for confirmation, although Mondelez declined, while Campbell has yet to respond.
Meanwhile, some of CNBC's sources said other buyers remain in the running for the business, including KKR, which had not responded to the news agency's request for comment.
After reporting its third-quarter results yesterday, Campbell chief executive Mark Clouse told analysts on a follow-up earnings call the company was still considering all options for the biscuits and snacking operations.
"We remain fully committed to this process," the former Pinnacle Foods and Mondelez executive, said. "Of course, as we consider all of our options, we will continue to remain disciplined to ensure that we achieve the appropriate value for this iconic business."
During the question and answers session, Clouse reiterated: "I also remain very committed to the process on the international side of the business. And I think that's our top priority right now."
Earlier this year, Campbell completed the sale of its fresh foods division, which had also been put on the market last year, along with the international biscuits and snacks unit. Bolthouse Farms was sold to US-based private-equity firm Butterfly Equity for $510m in April.
And in February, the company sold its Garden Fresh Gourmet unit to an affiliate of Fountain of Health USA and reached an agreement to offload a refrigerated soup plant to an affiliate of local investment firm Joshua Green Corp.
Yesterday, Campbell reported third-quarter results that beat market expectations, while the company also increased its forecast for annual earnings.
Commenting on the results, Clouse said: "In the quarter, we continued to drive sales growth in global biscuits and snacks, fuelled by our US snacks portfolio. The business continues its growth trends on Pepperidge Farm , coupled with improvements in the Snyder's-Lance portfolio. In the meals and beverages segment, although there is more to do, we are making steady improvements on gross margin and profit and this business is showing signs of stabilisation."