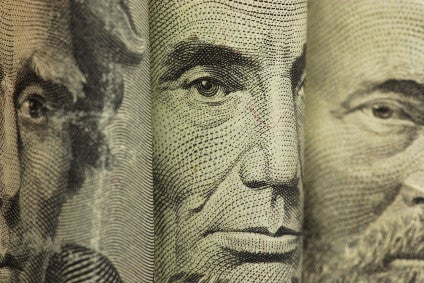 Campbell Soup Co. has detailed plans to launch an investment vehicle that will support the development of high-growth start-up food companies.
Speaking at the Consumer Analyst Group of New York investor conference, Campbell CEO Denise Morrison revealed the company is establishing a US$125m venture capital fund that will invest in start-ups participating in the "disruption" of food trends. The vehicle, called Acre Venture Partners, will be part of the company's efforts to expand in rapidly growing areas of the food sector, such as natural and fresh foods.
"We believe that defining the future of real food requires new approaches, new business models, smart external development and an ecosystem of innovative partners," Morrison told analysts.
The move comes in response to what Morrison characterised as the "food revolution" which has resulted in a number of "seismic shifts", including sweeping demographic changes like millenials "becoming more mainstream", rising multiculturalism and the "digital surge". Morrison identified a series of food trends upon which Campbell hopes to capitalise: increased demand for healthier and fresher foods, a growing awareness of "well-being" and the "fusion" of health and technology.
During the CAGNY presentation, Campbell's management detailed additional ways it believes the company will boost its appeal to consumers. Significantly, Campbell has recently thrown its weight behind growing calls for mandatory GMO-labelling in the US, going beyond the majority of its food sector peers that support a federal approach that would see a voluntary system put in place. Morrison said Campbell wants to "set the standard for transparency" because "people want to know how their food is made".
The company intends to capitalise on growth in fresh categories but also believes there is room to accelerate growth in stagnant centre-store categories by leveraging health and wellbeing trends. In particular, Morrison identified centre-store opportunities in the "organic", "pure" and "simple" categories. Campbell is turning to innovation, such as extending the Campbell's brand with the launch of organic lentil products.
According to Bernstein analyst Alexia Howard, the approach places Campbell at the forefront of US legacy brands in their response to changing dynamics in the consumer space. "CEO Denise Morrison has been at the vanguard of the industry indicating the need for more transparency and an accelerated pace of change," Howard noted.
Campbell is not alone, however, in its move to invest in start-up food companies with a view to taking advantage of shifting consumer preferences. There has been a jump in venture capital funding in the sector and, according to Morrison, around 400 start-ups have received upwards of US$6bn in funding from investment firms since 2010.
Meanwhile, in October,General Mills announced it was shifting the focus of its 301 NPD unit from product development to investing in food start-ups offering "breakthrough innovation in the food space". The General Mills unit has since announced a $3m investment in Rhythm Superfoods.