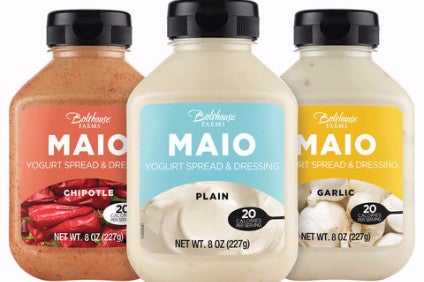 Campbell Soup Co. confirmed media reports it has agreed a sale of its Bolthouse Farms business to US-based private-equity firm Butterfly Equity for US$510m.
The Bolthouse disposal completes the divestiture process for Campbell's entire Fresh division which it put up for sale last year. In February, the company sold its Garden Fresh Gourmet unit to an affiliate of Fountain of Health USA and reached an agreement to offload a refrigerated soup plant to an affiliate of local investment firm Joshua Green Corp., both parts of the Fresh business.
Los-Angeles-based Butterfly's deal for Bolthouse, which is expected to close before the end of April, is subject to "customary purchase price adjustments".
Campbell had put its fresh foods division on the market, along with its international cookies and snacks operations, consisting of Australia-based Arnott's biscuits and the Denmark-based baked snacks unit Kelsen Group, as part of a strategic review.
Then interim chief executive Keith McLoughlin had put the units up for sale to concentrate operations on its key North American market in snacks, meals and beverages before Mark Clouse became the New York-listed firm's permanent CEO in January.
Campbell had acquired US snacks business Snyder's-Lance early in 2018, building on the purchase of the natural foods group Pacific Foods of Oregon the previous year.
Clouse, who is also president, said: "The sale of Bolthouse Farms supports our strategy to focus on our two core North American businesses, Campbell Snacks and Campbell Meals and Beverages, where we have iconic brands and strong market positions."
Campbell's fresh-foods business generated net sales of $970m last year. The New Jersey-based company confirmed the cash raised from the most-recent deal will be used to cut debt, to the tune of $570m.
Bolthouse is based in Bakersfield and Santa Monica, California, and operates facilities in Hodgkins, Illinois, Wheatley, Ontario and Prosser, Washington. The company has about 2,200 employees.
Meanwhile, US snacks giant Mondelez International had reportedly emerged as the most-likely interested bidder to acquire Campbell's international division, but earlier in April, CNBC reported those talks had stalled. Italian confectionery maker Ferrero and private-equity firms KKR and Bain Capital, have also been touted as potential buyers.