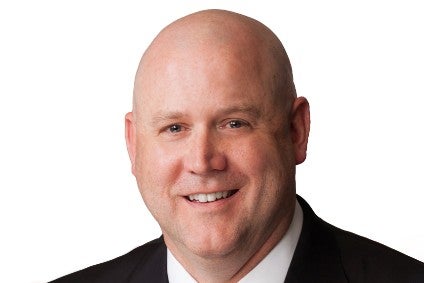 Campbell Soup Co. has confirmed the appointment of the former Pinnacle Foods chief Mark Clouse to head up the US giant as it embarks on a new business strategy.
Clouse will become chief executive and president of the New York-listed firm on 22 January to replace interim CEO Keith McLoughlin, who will remain a director of the company. He has filled the shoes of Denise Morrison since she stepped down in May after seven years.
New Jersey-based Campbell said in a statement that Clouse's appointment had the backing of activist investor and shareholder Third Point, headed by Daniel Loeb, which had launched a long-running campaign to have more say in the nomination of senior management figures and board members, as well as input into the company's business strategy.
Back in the summer, Campbell revealed plans to exit its international and fresh foods operations – namely Arnott's biscuits, Bolthouse Farms, and Kelsen Group – as part of the business review as it seeks to focus on the company's key North American market, particularly soup. A buyer has yet to be confirmed for those units.
Clouse has served in the food industry for more than two decades, including stints at US snacking giant Mondelez International and frozen food business Pinnacle Foods, which was snapped up by American peer Conagra Brands earlier this year. He also counts Kraft Foods as a previous employer.
Les Vinney, chairman of Campbell's board, commented on the new CEO appointment: "Mark's leadership as CEO of Pinnacle Foods shows a clear track record of delivering solid revenue and earnings growth and generating significant value for shareholders. Over the last several months, the Campbell board conducted a thorough search process, and we are confident that Mark is the right person to continue our turnaround plan and lead Campbell to future growth.
"He brings a wealth of experience in the food industry, as well as a fresh perspective on the opportunities and challenges before us. Mark was the board's top choice due to his success leading organisations through significant transformations and his history of delivering strong results."
Interim CEO McLoughlin can be credited with getting Campbell's business reorganisation rolling as the company focuses on streamlining its business operations, generating cost savings and reducing debt.
Vinney added: "Under Keith's steady leadership, we have made significant progress in focusing the company, increasing operational discipline and executing our plans to improve performance. The Campbell turnaround has begun, and the company stands well positioned for success as Mark steps into the CEO role."