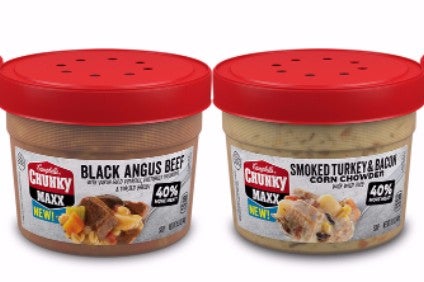 US food giant Campbell Soup Co. has signed an agreement to sell a refrigerated soup plant to an affiliate of local investment firm Joshua Green Corp. (JGC).
The 225,000 sq ft plant in Everett, Washington, is part of the up-for-sale Campbell Fresh division, which includes Bolthouse Farms and Garden Fresh Gourmet.
The financial terms of the deal were not disclosed.
Soup and snacks maker Campbell announced in August that, as part of the company's board-led strategy and portfolio review, it would be divesting its Campbell Fresh and Campbell International businesses to "increase the company's focus, significantly reduce debt and strengthen its balance sheet".
Campbell made the decision following a tough few months. In May chief executive officer Denise Morrison stepped down after the company announced huge third-quarter losses.
It then fought a bitter battle for control with activist investor and minority shareholder Third Point, which led to Campbell adding two Third Point picks to its board at its annual meeting in November.
Former Pinnacle Foods chief Mark Clouse was appointed as Campbell's new CEO in December.
Seattle-based JGC is a privately-held investment company that invests in a diverse range of assets, including private companies, public equities and real estate.
The transaction is expected to close in the third quarter of fiscal 2019.