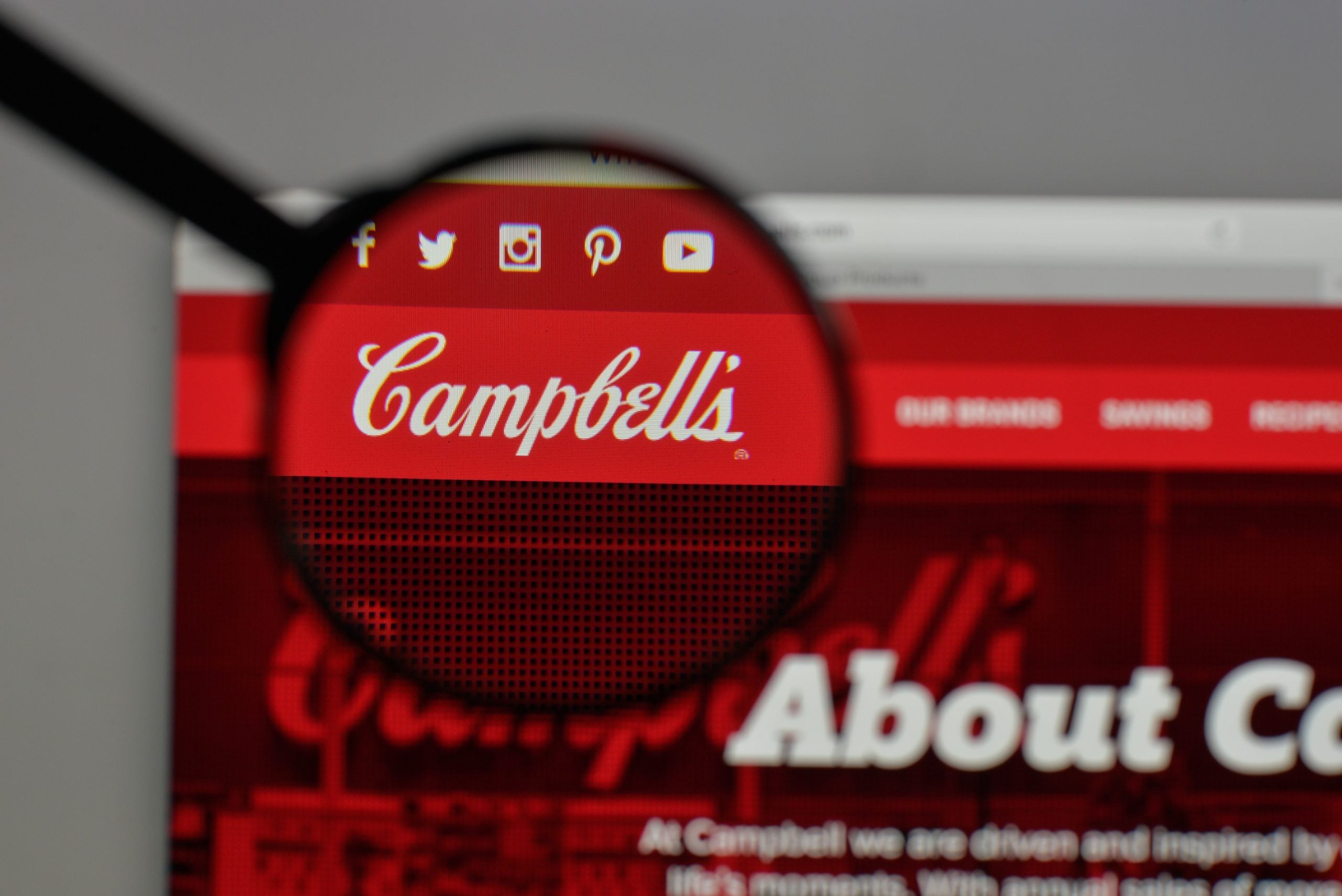 US giant Campbell Soup Co. has raised its full-year revenue forecast after favourable second-quarter results that revealed sales in its snacks division had risen by 15% year-on-year.
Campbell is now expecting full-year fiscal 2023 net sales to be up 8.5-10% over the previous year, to US$8.56bn, against previous guidance of an increase of 7-9%.
Speaking to analysts yesterday (8 March) after the release of three-month figures to 29 January, CEO Mark Clouse said: "In Q2, we had the strongest share growth in both cookie cracker and salty snacks among all major branded players, even more impressive as we are among the very few who compete in both of these critical categories. Although benefiting from pricing, we also drove favourable volume mix. One additional important note is the snacks margin also improved, while increasing investment by 19% on marketing and selling."
The performance of its snacks division – driven by US consumers' appetite for cookies and crackers – was a major contributor to Campbell reporting net sales for the quarter of $2.48bn, up 12% on the same period a year earlier. EBIT was 8% higher $350m.
Over the half-year period, net sales were up 14% and EBIT 12%.
Aside from Campbell benefitting from the performance of its snack brands, which include Goldfish crackers and Cape Cod crisps, Clouse suggested the results "reflect the strength of our strategic actions over the last few years" and were "supported by favourable inflation-driven net price realisation and strong consumer demand for our brands".
He added: "We have also successfully navigated the dynamic economic environment, using a variety of levers to mitigate inflation, including targeted pricing, cost savings initiatives and productivity improvements and we've managed well below historical levels of elasticity as volume/mix declines remain modest."
However, in a nod to competition from lower-price private-label products, Clouse said Campbell remains "highly vigilant of price gaps on key brands and is closely monitoring elasticities".
He added: "In places where we are experiencing higher impacts from competition or slower category trends, like condensed super broth, we're taking appropriate and pragmatic actions to continue to remain competitive and drive sustained profitable growth."
Asked by an analyst about the competition it is facing in the soup category, Clouse said: "[These] are really important competitive battles that we see critical to winning. And so far, we feel very good about how we're performing in those spaces."
Newly-installed CFO Carrie Anderson told analysts Campbell expects "core inflation" to moderate through the year.
"We did see some improvement as we were from Q1 to Q2 in a few categories that attenuated like flour, resins, meat and steel and even some of the transportation costs," she said.
"As I think about the second half of the year, I would anticipate that [we will be] in that 10% to 11% range on inflation."
In January, Campbell set out plans to close two snacks division office locations.
Campbell's decision to close the offices in North Carolina and Connecticut is part of a plan to consolidate activities at its headquarters in Camden, New Jersey. Affected staff will be given the opportunity to relocate. The company said it is to invest US$50m into its headquarters over the next three years to "enhance" the facilities.