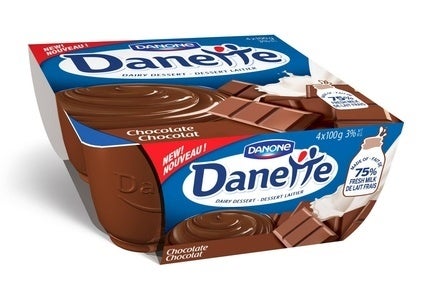 Danone has launched its Danette dairy dessert brand into the Canadian market.
Positioned as "a new way to consume a dairy product", Danette is the first dairy dessert from Danone has sold in Canada and contains 75% milk. It targets consumers looking for an after-meal "treat".
The firm has launched the product, on sale in over 20 markets, in Canada in a bid to encourage more consumers to include dairy in their diet.
"Danette paves the way for a new type of product: a dessert packed with dairy goodness," said Pauline Varga, vice president, marketing, at Danone Canada.
Available in six flavours: chocolate, coffee, dark chocolate, choco-coconut, vanilla and caramel, the RRP for a Danette four pack is C$2.99 (US$2.74).