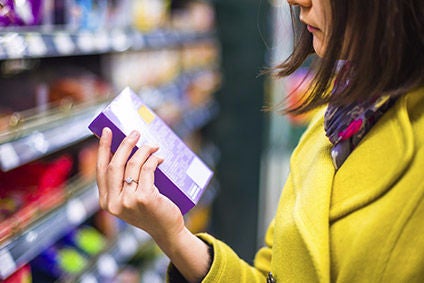 The defeat in the Canadian parliament of an attempt to make the labelling of genetically modified foods sold in the country mandatory has drawn contrasting reactions from industry and environmental organisations.
Trade body Food and Consumer Products of Canada (FCPC) said it supports Health Canada's existing science-based labelling policy for foods and food ingredients derived from modern biotechnology, including genetically modified organisms (GMOs).
"Before they become available to Canadian consumers, foods or ingredients from genetically modified crops are thoroughly evaluated by the federal government to ensure that there are no health, safety or environmental concerns. This happens for every food product. Canada's food safety system and requirements are among the most stringent in the world," FCPC said.
FCPC pointed to Health Canada's stipulation that special labelling is only required for foods with health and safety concerns. "Because there are no health and safety concerns with GMOs, they are treated the same as non-genetically modified foods when it comes to labelling requirements," FCPC said.
However, a consumer survey commissioned by Health Canada was cited by the MP behind the private member's bill, Pierre-Luc Dusseault, as justification for the proposed measure. The survey, conducted in early 2016, suggested 78% of Canadians want mandatory labelling of GM foods.
In its response to the bill's defeat, Friends of the Earth's Canadian arm referred to an Ipsos Reid poll commissioned by the Canadian Biotechnology Action Network (CBAN) in September 2015 which put the figure at 88%. "Canadian legislators have let the public down badly by refusing this opportunity to pass mandatory labelling for GM foods," Beatrice Olivastri, the CEO of Friends of the Earth's local unit, said.