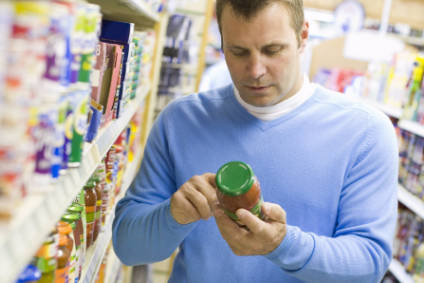 Canada has set out changes to the way ingredients are presented on food packaging in a bid to encourage consumers to "make healthier food choices".
The country's government yesterday (14 December) outlined amendments to the Nutrition Facts table and to the ingredient list on packaged food labels.
The changes include what the Canadian government described as "a simple rule of thumb" for serving sizes. If a product contains 5% or less of the recommended daily allowance of an ingredient that counts as "a little", while 15% or more is "a lot".
The new labels will include more information on sugars, including a % Daily Value for total sugars in the Nutrition Facts table and the grouping together of sugar-based ingredients under the name "sugars" in the list of ingredients.
All food colours will be declared by their common name rather than the generic term "colour" and the list of ingredients and allergen information will be easier to read, the Canadian government said. A new health claim will also be allowed on fruits and vegetables.
Minister of Health Jane Philpott said: "We have updated nutrition facts tables on pre-packaged foods in a way that is based on science and that will meet the needs of Canadians feeding their families. We are also consulting on innovative ways to present nutrition information on food labels, such as front-of-pack labelling, to help Canadians make healthy choices on sugars, sodium and saturated fat."
The food industry has until 2021 to make these changes. The Canadian government said the timetable will "align" with other labelling changes proposed under its wider "healthy eating strategy, which was announced earlier this year. The changes include front-of-pack labelling.
Michi Furuya Chang vice president for scientific affairs and nutrition at Food & Consumer Products of Canada, said the industry association "welcomed" the government's work and described the Nutrition Facts table as "a valuable tool that Canadians reach for every day to help them make informed food choices".
She added: "Canada's food and beverage makers support the government's overall goal of improving nutrition and empowering Canadians to make the choices that are right for them and their families. There are many modern policy and education tools available to achieve this goal, and, in addition to the latest nutrition science, consumer market research is the most direct and concrete way of assessing consumer response to these tools and policy proposals. We are not aware of whether these changes have been tested with Canadians. This will be a critical step as Health Canada moves forward with more complex elements of its healthy eating strategy. We look forward to working with the government on evolving these policy proposals."