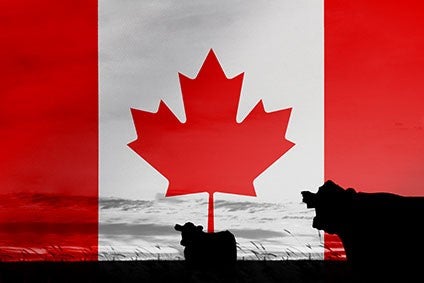 Canada's dairy industry needs reforms around supply management in the face of free trade deals and the emergence of dairy alternatives, otherwise half of the country's associated farms could disappear by the end of the decade, according to a study by two universities.
Dalhousie University and the University of Guelph conducted the research amid declining milk consumption in Canada and found many consumers, particularly the younger generation, "have mixed feelings about whether the Canadian dairy industry is good for the environment and whether animals in the sector are humanely treated".
And with dairy-free alternatives on the rise, the universities said Canada has "no plan to reform its supply management regime" and offered up a 20-year roadmap to modernise supply management and increase competitiveness.
Canada's dairy industry is losing market share to foreign players due to two free-trade agreements ratified over the past three years – The Comprehensive Economic and Trade Agreement (CETA) and the Comprehensive and Progressive Agreement for Trans-Pacific Partnership (CPTPP) – with another on the horizon, the United States–Mexico–Canada Agreement (USMCA), the universities noted in their commentary.
"The combined effect of free-trade agreements will harm the industry in the short term by having access to 8.14% of the Canadian domestic market, limiting domestic production quotas and taking revenue away from Canadian farms," they said, adding the domestic dairy industry "needs to be made more competitive, accountable and transparent".
Sylvain Charlebois, a director of the Agri-Food Analytics Lab at Dalhousie University and co-author of the report, said: "Dairy farmers are receiving compensation for trade deals recently ratified by the federal government, but by overcapitalising the system, these funds will hurt many farmers over time, and not just dairy".
In what they deem to be "challenging times" for the Canadian dairy industry, the universities were critical of the concentration of the dairy sector in Central Canada, "leaving many regions underserved".
And with all the factors in mind, the universities have recommended a four-point plan – Supply Management 2.0 – to provide "incentive for Canadian farmers to adapt to a more liberalised market over time, and to become competitive in more niche and premium export markets".
The plan entails: "Create a voluntary programme for dairy farmers to exit the industry; make significant changes to the Canadian Dairy Commission; remove inter-provincial trade barriers on dairy products and create an innovation fund for the sector; and initiate a 20-year plan to reduce general tariffs and develop an export strategy."
According to the website of the government-connected Canadian Dairy Commission, the body "offers a framework for managing Canada's dairy industry, a shared federal and provincial responsibility. It serves as a facilitator and intervener in forums that influence Canada's dairy policy."
The universities warned under the current dairy industry regime, the number of dairy farms in Canada could dwindle to less than 5,500 by 2030 from the present 10,000 plus.
"It is critical that a new model allow the dairy industry to succeed equally in all regions," the report said. "Right now, most of the industry is in Central Canada, which compromises producers' ability to fully serve the vast Canadian market. We seek to provide reforms for the industry that are based on the principles of transparency, accountability and economic viability for the system."