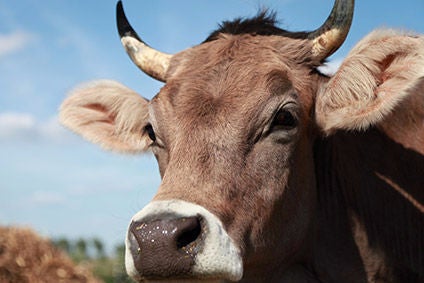 Canada, Switzerland and Japan are among the latest markets to have issued restrictions on meat imports from Brazil as the fall-out from the Latin American country's investigation into its meatpacking sector continues.
The Canadian government has put a halt on meat imports from two Brazilian plants. Switzerland has put a block on shipments from four facilities. Japan has reportedly suspended poultry imports from 21 facilities. Hong Kong, meanwhile, has placed a suspension on all meat imports from Brazil.
The restrictions follow similar moves from the EU, China and Chile in the wake of Brazil's probe into alleged bribery involving processors and agriculture inspectors.
Police accuse executives from large meat processing companies of paying politicians and inspectors from Brazil's Ministry of Agriculture to overlook unsanitary practices, allowing them to manufacture adulterated products. Police claim ministry officials in the states of Paraná, Minas Gerais and Goiás acted to protect the companies.
Brazil's federal revenue agency allege the corrupt inspections resulted in adulterated products being allowed to be sold for human consumption circulating freely in the domestic market, serve as school snacks or being exported.
Companies at the centre of the investigation include two major Brazil-based processors, JBS and BRF.
On Friday, JBS, the owner of household meat brands including Seara, issued a statement to say police had conducted raids at several Brazilian companies, which involved three of its own facilities – two in Paraná and one in Goiás.
The company said no judicial measures have been taken against the company's executives and underlined its headquarters were not a target of the operation.
However, JBS admitted "a judicial measure" was issued at one of its facilities in Paraná against one of its veterinarians, who performs auxiliary inspections services for the Ministry of Agriculture.
"The company strongly repudiates any practices related to product adulteration or tampering, whether in the production or sale of products, and it is available to address any concerns with the authorities," JBS said.
On Monday, BRF revealed operations have been suspended at one of its plants.
The group, one of Brazil's largest meatpackers, said its facility in the city of Mineiros, in the south-western state of Goiás, had had its operations halted "in a preventative and temporary manner" by the country's Ministry of Agriculture, Livestock and Food Supply, or MAPA.
However, BRF also on Monday sought to "clarify" information published by media outlets since news of the allegations broke on Friday.