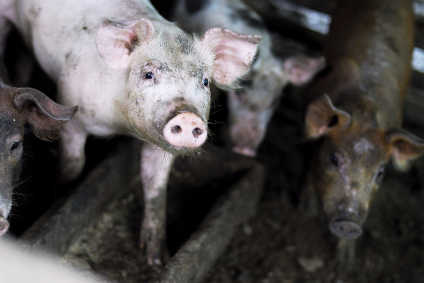 Canadian pork processor Conestoga Meat Packers is to expand its pork processing capacity and create 170 jobs after receiving government funds.
The Breslau, Ontario, farmer-owned cooperative, is to receive CAD5.3m (US$4.3m) from the Ontario Government from its jobs and prosperity fund.
Conestoga, a farmer-owned pork producer which was founded in 1982, will use the government financing to acquire 'leading-edge equipment' that is expected to nearly double its meat processing capacity.
Company president Arnold Drung said: "This investment will help Conestoga build a state-of-the-art processing facility facilitating more high-quality product for markets in Canada and around the world.
"This will solidify the future for our 157 Ontario farmer owners and their families as well as our 900 employees. The expansion provides the opportunity for future growth both in volume processed as well as people employed."
Ontario agriculture, food and rural affairs minister Jeff Leal said: "Our government is proud to support the continued growth of Ontario's food processing sector, an important driver of our economy. This support will help Conestoga Meat Packers increase its productivity, enhance competitiveness and create good jobs in Waterloo Region."
Conestoga Meat Packers is a wholly-owned subsidiary of Progressive Pork Producers, a cooperative of 157 Ontario hog producers.