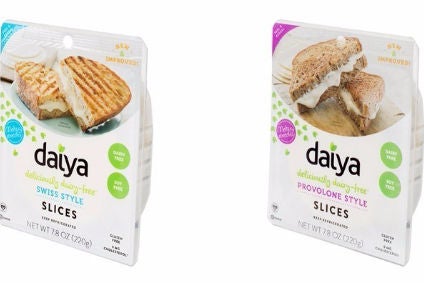 Canadian free-from group Daiya Foods is to be acquired by Japan's Otsuka Holdings for CAD405m (US$324.8m).
Otsuka is a global healthcare company based in Tokyo but it has interests in the food sector, including the French group Nutrition & Santé.
The deal for Daiya is expected to help increase the Canadian firm's presence throughout North America and beyond.
Otsuka operates worldwide, including in the US and Canada, but the acquisition of Daiya will expand Otsuka's product portfolio, adding a new category of plant-based products in North America.
Tatsuo Higuchi, president and representative director of Otsuka, said: "We are excited to welcome Daiya to Otsuka group. Driven by a highly talented management team, Daiya has developed a portfolio of high-quality, unique plant-based nutrition products and built a strong brand with loyal customers.
"We believe this will be an important pillar for our nutraceutical business. With our shared values, vision and mission, together we will commit to the better wellness of people worldwide."
Terry Tierney, Daiya's CEO, said: "Our partnership with Otsuka enables us to leverage their expertise and vast resources to continue growing our line of great-tasting, allergy-friendly food products that have delighted consumers for over ten years."
Founded in 2008, Daiya was among the pioneers in developing plant-based cheese alternatives.
The acquisition will be by a plan of arrangement under British Columbia law and will be subject to, among other things, the approval of Daiya shareholders.