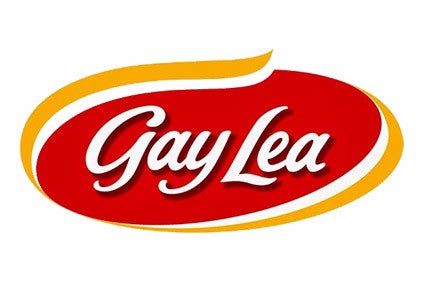 Canadian dairy cooperative Gay Lea Foods is to acquire another slice of the country's dairy market with the purchase of Ontario cheese maker Black River Cheese Company.
Gay Lea said its acquisition, effective on 1 June, builds on its existing cheese operations in Hamilton and Madoc, Ontario.
Black River "has strong roots in agriculture-rich eastern Ontario" and the company's Prince Edward County store will remain open "as part of the continued commitment to the local community and thriving agri-food sector", Gay Lea said. Retail and foodservice customers will also continue to be served from the Prince Edward County operations of Black River.
Black River, which said it is the sole remaining cheese house of the original 26 that once existed in Prince Edward County, celebrated its centenary in 2001.
Gay Lea board chair Steve Dolson said: "Gay Lea Foods is committed to growing the market for Canadian dairy and strengthening dairy farmers' ability to secure markets for our milk. We are pleased to welcome the Black River Cheese Company into our dairy co-operative as part of our continued support for the Canadian dairy industry and Ontario dairy farmers."
Earlier this year, Gay Lea acquired a minority stake in Canadian goal milk processor Mariposa Dairy towards expanding its presence in the goat milk production sector. Gay Lea said it had also become the first Canadian dairy cooperative to open its membership to both dairy cow and dairy goat producers.
Meanwhile, Gay Lea announced a "cooperative dairy alliance" last January with Canada's Amalgamated Dairies Limited to "collaborate on market distribution, delegate and leadership training, research and development and procurement".