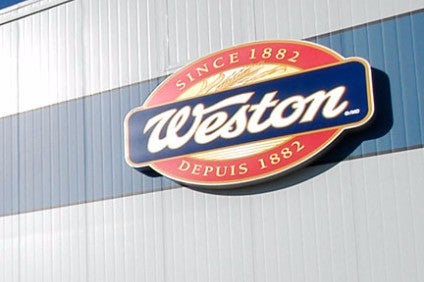 Canadian food group George Weston and supermarket chain Loblaw, in which it has a 48.4% stake, have owned up to the part they played in a bread price-fixing scandal.
As a result of their admission that they participated in the arrangement, and their cooperation with the country's Competition Bureau's investigation, the companies have received immunity from criminal charges or penalties.
The businesses say they are taking action to ensure that the practice of bread price-fixing, which lasted for more than a decade and rendered the market anti-competitive, does not happen again.
It was revealed in early November that Canada's competition authority had launched an investigation into alleged price-fixing on packaged bread products in an industry-wide probe that was instigated after being reported by George Weston and Loblaw in March 2015.
The companies have now announced actions taken to address the issue, including enhancing competition compliance programmes and dismissing the employees responsible for price-fixing.
The arrangement involved the coordination of retail and wholesale prices of certain packaged bread products over a period extending from late 2001 to March 2015. Under the arrangement, the participants regularly increased prices on a coordinated basis.
The participants included Loblaw and the Weston Bakeries division of George Weston as well as other major grocery retailers and another bread wholesaler,
The searches were conducted under court filings made by the Competition Bureau on a confidential basis. Although those filings remain sealed under a court order, they were made available to the companies and other affected parties for review.
Galen G. Weston, chairman and chief executive officer of both George Weston and Loblaw, said: "This sort of behaviour is wrong and has no place in our business or Canada's grocery industry,
"This should never have happened."
The companies have now established an independent compliance office, led by a chief compliance officer, to oversee implementation of enterprise-wide policies required to ensure competition law compliance.
The chief compliance officer reports directly to the boards of directors of the companies.
Additionally, all sales and marketing personnel at Weston Bakeries, all merchants and store managers at Loblaw and senior leaders at each of George Weston, Weston Bakeries and Loblaw have undergone intensive compliance re-training and certification, with on-going updates and monitoring.
While the businesses have avoided criminal charges, class action lawsuits have been commenced against them, as well as a number of major grocery retailers and another bread wholesaler, on the basis of the searches initiated by the Competition Bureau.
To allay shareholder and investor concerns, the companies say their cash balances far exceed any realistic damages scenario.