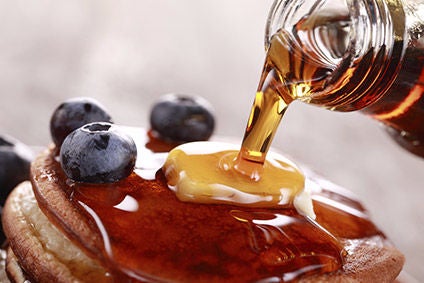 The Canadian government has announced up to CAD1.5m (US$1.09m) of support for the country's maple industry to boost its products in the UK and push into new markets such as India.
The Federation of Quebec Maple Syrup Producers will use the backing "to promote Canadian maple products in the UK and will introduce maple syrup products to the Indian market", the federal government said.
Jean-Claude Poissant, parliamentary secretary to agriculture and agri-food minister Lawrence MacAulay, said: "Maple syrup is a symbol of Canada's pride and we are pleased to support efforts to commercialise it in international markets. Helping companies maximise their ability to develop new markets is a priority for our government, which will create more jobs, boost economic activity and strengthen the middle class."
Promotional activities "will include traditional and social media, shows and blogs, gourmet and commercial events, and educational and promotional tours."
The Federation of Quebec Maple Syrup Producers was created in 1966 and represents 13,500 maple syrup producers who operate 7,300 maple syrup businesses. According to the federal government, Canada exported around CAD380m worth of maple products in 2016.