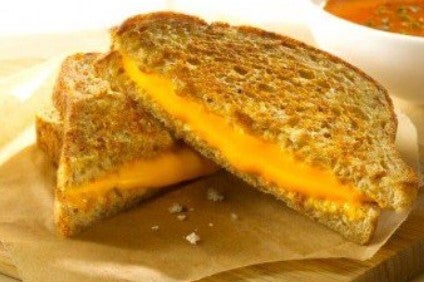 Canadian natural food manufacturer GreenSpace Brands has acquired Galaxy Nutritional Brands of the US, which owns the Go Veggie brand, for US$17.8m.
Go Veggie is one of the leading cheese alternative brands in the US with distribution in more than 12,000 locations through major US grocery retailers and natural food chains. It also has a growing foodservice business.
GreenSpace is purchasing Go Veggie from Mill Road Capital, a Connecticut-based private investment firm. Mill Road will become the largest shareholder of GreenSpace as a result of this transaction.
GreenSpace said the Go Veggie deal will provide a profitable pre-existing US platform that will enable it to launch its brands there.
Go Veggie recorded revenues of $16.3m for its fiscal year ended 31 March, 31.
Matthew von Teichman, CEO of GreenSpace, said: "We couldn't be more excited to add Go Veggie to the GSB family of brands. With the acquisition of Go Veggie, we enter our most sought after vertical, plant based dairy alternatives.
"The addition of Go Veggie adds a profitable pre-existing US platform that will enable us to launch our most innovative and unique brands into the US under the expert leadership of one of the most respected people in the US natural food industry,"
Rick Antonelli, CEO of Galaxy, said: "We've been watching GreenSpace for years and have admired the stable of brands they've been able to put together in such a short time.
"We feel that Go Veggie is a perfect addition to that roster of strong brands and with the potential synergies of our team selling their products, and their team selling our products, there's a significant long term upside for both."
The acquisition is scheduled to close in January.
GreenSpace's brands include Love Child Organics, Central Roast and Rolling Meadow Dairy.