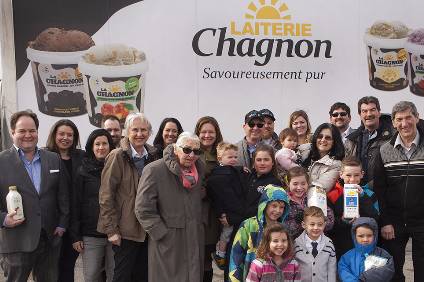 Canadian dairy producers Lait Kaiser and Cult Yogourt have teamed up to buy Quebec's creamery and milk supplier Chagnon Dairy for an undisclosed sum.
Lait Kaiser and Cult Yogourt did not give details of how they would work together on Chagnon Dairy but said the deal "will help strengthen manufacturing" of their Quebec dairy products.
Cult Yogourt president Adam Coape-Arnold said his company "aligned strategically" with Lait Kaiser "because both companies are disrupting the Quebec dairy industry with innovative products like non-GMO single farm origin milk and easier-to-digest Jersey cow whole milk cultured dairy products".
Nathan Kaiser, president of Lait Kaiser, said: "This acquisition gives us a versatile 30,000 square foot creamery with its own milk run that will allow us to scale to become a top dairy brand across North America."
Chagnon Dairy produces more than four million litres of fluid milk, butter, ice cream and other dairy products. Its milk run of 20 farms transports 10m litres of milk each year.
Denis Chagnon, the owner and general manager at Chagnon Dairy, said: "I wanted to sell to local entrepreneurs that could develop Chagnon and new dairy products and I know our legacy will live on thanks to the values of Lait Kaiser and Cult Yogourt."