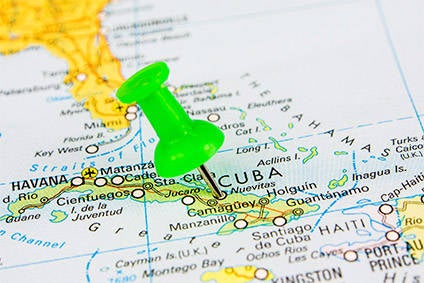 Canadian investment firm LGC Capital and its 50-50 Canadian joint venture partner Groombridge Trading Corp have signed an agreement to support the development of Cuban citrus and foods producer Empresa Agro Industrial Victoria de Giron (EAIVG).
LGC said yesterday (12 September) that Groombridge had signed a letter of intent with EAIVG, part of Cuba's agriculture ministry, "to assist with investment in the development and regeneration of the largest citrus producer in Cuba with the aim of increasing the country's citrus and juice production".
EAIVG, based 130 kms east of Havana, is the biggest agricultural enterprise in Cuba with facilities covering 120 sq kms and with 35,000 hectares of land under production, LGC said. EAIVG "also produces substantial quantities of other fruits, vegetables, beef, pork charcoal and rice."
LGC said the Cuban enterprise "is seeking new investment to increase the amount of citrus and juice produced for the domestic market and export under its own brand". New investment is required "to increase planting, install irrigation systems, to import required inputs and update the industrial production of fruit juice and packing plants," LGC said.
The joint venture will work with and help EAIVG "access new investment funding and bring assistance to improve operational aspects such as growing and processing technology, marketing and exports", LGC said.
Under the terms of the letter of intent, LGC said none of the firms involved are obliged to conclude a formal agreement "nor it is a legal binding instrument".
LGC said it already has "significant investments and joint ventures in international companies with Cuban ties, that are well positioned to grow with the Cuban economy".