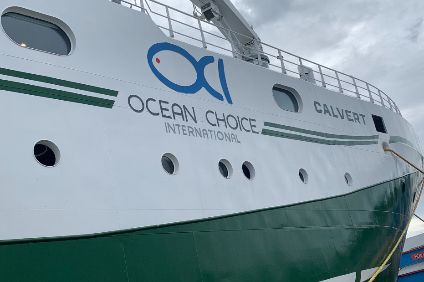 Canada-based seafood business Ocean Choice International has revealed it is planning to expand its operations in Europe on the back of increased demand.
It has established a new subsidiary – Ocean Choice International Europe – and added experienced seafood business executive Helgi Anton Eiríksson to its European team.
Eiríksson, a fomer CEO of Iceland Seafood International, joins the management board of the European subsidiary. The company already has sales offices in the UK and The Netherlands.
Ocean Choice president Blaine Sullivan said: "Over the last several years, we have seen an increase in demand for our wild-caught seafood in Europe.
"To support this growing demand and to better serve our customers we are continuing to grow our sales efforts to meet the needs of our existing customers while also increasing our efforts to drive market expansion."
The company said that in his new role, Eiríksson will work closely with its European sales team to implement and deliver projects, including the expansion of its customer base throughout several countries.
Ocean Choice is a vertically-integrated harvesting, processing and marketing company with a fleet of five offshore vessels and five processing facilities. It sells seafood in 17 countries in Europe, including cooked and peeled shrimp, frozen at sea shrimp and scallops.
just-food has asked Ocean Choice for further details on the European markets it is targeting.