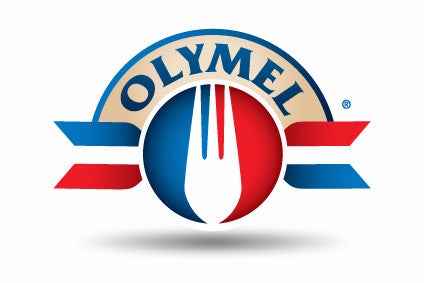 Olymel, the Canadian pork and poultry business, is investing CAD30m (US$23.5m) in its poultry operations, a move it said will create 100 new jobs.
It is redeveloping its Orenda poultry further processing plant in Brampton, Ontario, and acquiring a new plant (Westwyn), also located in Brampton. The investment money will be split roughly 50/50 between the two projects.
The development increases the company's production capacity, particularly in the breaded poultry products segment, and Olymel said the move will allow it to capitalise on business opportunities both in foodservice and retail.
The acquisition of a new building adds more than 50,000 sq ft of space, and makes additional capacity available to be used for future developments.
The Brampton Orenda plant, which had reached its full production capacity, is now equipped with a fourth breading line and high-performance equipment. Notably, the plant is now able to produce gluten-free products at all times, both for its house brands, such as Flamingo, and for private brands.
The recently acquired and refurbished Westwyn plant – which had been disused for some years before Olymel bought it – will specialise in de-boning, which was previously done at the Orenda plant.
Olymel's president and CEO, Réjean Nadeau, said: "This major investment and the operational reorganisation in the Ontario poultry sector were necessary for Olymel to continue to develop its markets, particularly in the breaded poultry products segment, whose popularity shows no signs of slowing.
"Olymel is consolidating its position in the poultry sector in Ontario and in Canada by giving itself considerable means to increase its production capacity, actively participate in the economic development of the agri-food processing sector, and create new jobs."
The Orenda plant employs nearly 320 people while the Westwyn plant will have 315 staff.