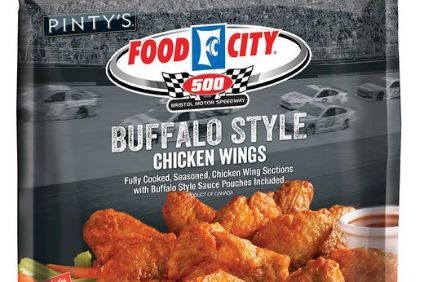 Olymel, the Canadian pork and poultry business, is acquiring Pinty's Delicious Foods, an Ontario chicken business.
Pinty's Delicious Foods activities are centred on poultry slaughtering, processing and marketing of chicken products, specialising in fully cooked chicken. It employs 360 people.
The company operates three processing plants, in Port Colborne, Paris, and Oakville, Ontario. It markets its products throughout Canada and the US under the brands Pinty's Food Service, Pinty's Pub & Grill, Pinty's Eat Well, Pinty's Perfect Portions and Pinty's Delicious Food.
Olymel said the acquisition – for an undisclosed sum – is part of its plan to consolidate its position in Canada as the leader of the pork and poultry slaughtering and processing sector.
Réjean Nadeau, Olymel's president and CEO, said: "Olymel is confident that this transaction will benefit our development and growth.
"Over the past 70 years, Pinty's has developed great expertise on the Canadian and American markets by offering innovative and exclusive products under brand names that have become extremely popular with many consumers and customers."
Current employees of Pinty's will continue to work within the company.
Jack Vanderlaan, executive chairman of Pinty's, said: "The owners and management of Pinty's Delicious Foods are happy to have found a Canadian buyer. We are confident that Olymel will grow our company and ensure it a promising future.
"I truly believe that our employees will benefit from the advantages of working for a large group like Olymel, a company that has a unique expertise in the processing and marketing of poultry products."
Olymel owns seven poultry slaughtering and processing establishments in Quebec, Ontario and New Brunswick serving the Canadian market under the brands Olymel, Flamingo and Galco.
In November, Olymel announced investment plans to expand its chicken processing operations.