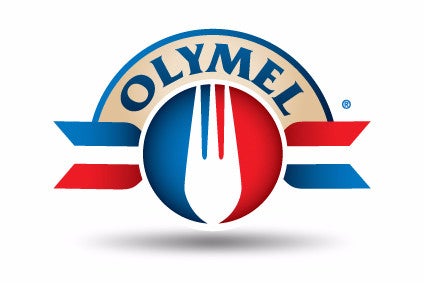 Canadian pork and poultry processor Olymel is to end ham deboning operations at its plant in Saint-Hyacinthe, south-western Quebec, by September 2017 with the loss of 340 jobs.
Olymel said it will keep rendering operations for lard production at the plant and frozen product storage operations, which it said would make it possible to retain 70 jobs.
In addition to keeping rendering operations, Olymel said it is studying options "to find a new vocation for the plant, which would enable it to fulfil other needs for the company".
"Ham deboning will now be done at facilities where there are slaughtering and butchering operations, thus improving operational efficiency and reducing costs considerably, in terms of both fixed costs and shipping," Olymel said.
The company said a compensation and benefits plan would be offered to employees affected by the end of deboning operations who agree to relocate to other facilities. The company operates large food processing plants at sites in the region in addition to facilities that perform other types of operations.
Olymel president and CEO Rejean Nadeau said: "This is a difficult decision, but a necessary one if we are to achieve the conditions of efficiency and profitability that will enable us to maintain the bulk of other jobs across all our operations, and even create new ones."
In June, Olymel said it planned to invest more than CAD25m (US$19.5m) to expand its hog slaughterhouse and butchering facility at St-Esprit in the Lanaudiere region of central Quebec. The St-Esprit site produces various cuts of pork, seasoned pork products and vacuum-packed products for the domestic market and exports – in particular to China. Once the expansion is complete the plant will also be equipped to produce chilled pork.
Separately, Olymel announced it was acquiring all the assets of Quebec sausage company La Fernandiere for an undisclosed sum.