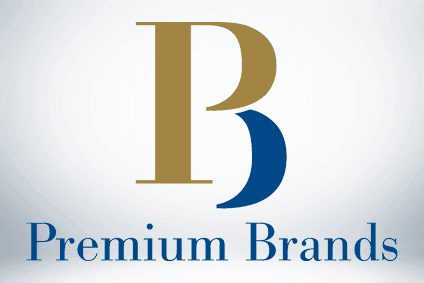 Canada-based foods producer Premium Brands Holdings has continued its acquisition spree with the purchase of the sandwich business of Select Food Products, taking the number of deals this year to eight.
Premium Brands included the announcement in its latest earnings release showing record second-quarter revenues and adjusted EBITDA, leading the Richmond firm to upgrade its full-year guidance.
Last month, the Toronto-listed company bought a majority 62.6% stake in Yorkshire Valley Farms, a processor of organic chicken products located in Ontario.
Today (13 August), Premium Brands said that purchase, and that of Minnesota-based Select Food Products, was conducted at a combined purchase price of approximately CAD46.2m (US$35.1m).
Select Food Products, based in Minneapolis, manufactures sandwiches, snacks and desserts for retail and foodservice customers.
Like the Yorkshire Valley deal, Premium Brands said the acquisition of Select Food Products' sandwich arm is expected to have "an immediate positive impact" on the group's sales.
However, Premium Brands said the Select Food Products deal would not boost its adjusted EBITDA in 2018. Premium Brands plans to move the Select Foods production it has acquired to one of its own sandwich plants in Minneapolis. The costs of that switch are expected to "largely offset" the gain to earnings this year.
So far this year, Premium Brands has now spent more than CAD500m on acquisitions.
The company's spending foray this year has taken in Penguin Meats Supply, described as "a distributor of protein products to foodservice and retail customers" in British Columbia. And in April, it snapped up US sausage specialist Oberto Meat Snacks and increased its investment in Vancouver-based McLean Meats to 66.2% from 36.2%.
March saw a flurry of activity, with Premium Brands taking another four companies under its wing: Concord Premium Meats, an Ontario-based manufacturer of branded and customised protein solutions for retailers and foodservice customers; The Meat Factory, a cooked meals maker also located in Ontario; Country Prime Meats of British Columbia, which makes meat snacks; and Quebec-based fresh and frozen seafood distributor Frandon Seafood.
Chief executive and president George Paleologou said today: "We continue to make solid progress in building our business platforms into industry leaders by providing our talented management teams with the resources they need to grow and diversify their businesses, both through organic initiatives and acquisitions. In turn, this is resulting in continued record top and bottom line growth for Premium Brands as shown by our most recent quarterly results."
Paleologou continued: "2018 has been a very busy year for us in terms of acquisitions. So far we have invested over CAD541m in new businesses and we expect the back half of the year to continue to be busy as our pipeline of opportunities remains very robust."
The company reported second-quarter revenues rose 31.9% to CAD761.5m to give a first-half total of CAD1.4bn, up 27.5%. Adjusted EBITDA climbed 34.9% in the first three months to CAD74.2m, taking the first-half result to CAD117.3m.
Full-year revenue guidance was updated to a range of CAD3.01bn to CAD3.07bn, from CAD2.98-3.06bn previously. Adjusted EBITDA was lifted to CAD278m to CAD287m, from CAD274-286m.