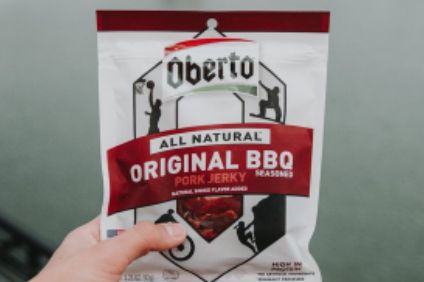 Acquisition-hungry Canadian food producer Premium Brands Holdings has bought US sausage specialist Oberto Meat Snacks.
It has also increased its investment in Vancouver-based McLean Meats to 66.2% from the previous 36.2% and says that, both deals combined, it has spent CAD237m (US$187.8m).
Seattle-based Oberto is a manufacturer of beef jerky and other protein-based snack foods, which it sells under its Oberto, Pacific Gold, Pacific Gold Reserve and Cattleman's Cut brands. The company was founded in 1918 by Constantino Oberto and later led by Constantino's son Art Oberto who, along with other family members, still own it today.
Premium Brands, which has a stated ambition of becoming "North America's leading speciality foods company," made four acquisitions last month to add to a group of purchases made last year.
Commenting on its latest acquisition, George Paleologou, president and CEO of Premium Brands, said: "We are very pleased to be welcoming the Oberto organisation into our group. Its values, culture, loyal employees and talented management team are an ideal fit for us. Furthermore, we are very excited about being entrusted with the iconic Oberto brand, which we have followed and admired for many years.
"This transaction will create a leading North American platform in the rapidly growing meat snacks product category and will feature Canada's top meat snack brands, including McSweeney's, Grimm's, Freybe, Piller's and Harvest, as well as Oberto's iconic family of brands and our fast emerging, US based Hempler's brand. I have no doubt that both Oberto and our legacy businesses will benefit from each other's respective strengths."
Oberto will be the company's third major investment in Washington State following deals for sandwich maker SK Food Group and processed meats producer Hempler Foods Group.
Tom Hernquist, CEO of Oberto, said: "We are very excited to be joining the Premium Brands group. Its entrepreneurial culture and respect for the uniqueness of its individual businesses, combined with its focus on quality, innovation and long-term decision making makes Premium Brands a perfect fit for our business.
"Furthermore, we are also very excited about accelerating the growth of our business by accessing the resources and abilities of Premium Brands, including its Canadian distribution channels, product development expertise and supply chain infrastructure."
Premium Brands said the latest transactions are expected to be immediately accretive to both its earnings per share and free cash flow per share for 2018.