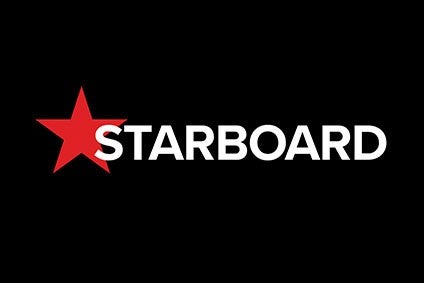 Premium Brands Holdings has struck another acquisition to add to the seafood part of the Canadian food firm's business with a deal for Ontario-headquartered Starboard Seafood.
Vancouver-based Premium Brands, which also operates in the categories of cured meats, protein snacks and sandwiches, where it has also expanded through M&A, disclosed the transaction in its annual results release yesterday (11 March) but did not provide a separate statement.
However, addressing analysts on a post-results call, president and CEO George Paleologou said the deal was completed in February with the aim to "leverage operational synergies, develop new value-added opportunities, and develop new branded packaging formats for North America retail and club [stores]". The purchase price for Starboard was not disclosed.
Paleologou indicated the familiar intention to conduct more acquisitions, with potential deals in seafood, proteins and distribution being eyed. Last November, Premium Brands revealed it had bought a stake in Clearwater Seafoods, adding to transactions for two other local businesses a couple of months earlier – fresh and frozen seafood supplier Allseas Fisheries and Global Gourmet Foods, a manufacturer of protein fillings, soup bases and side dishes – all in Canada.
Family-owned Starboard, headquartered in Scarborough, Ontario, operates two facilities in Toronto and Montreal supplying local retailers, foodservice outlets and other hospitality establishments. It is an importer rather than a producer, bringing to Canada "fish and seafood from around the world".
Further deals in seafood are not likely to be "massive transactions", Paleologou said, adding "there'll be some tuck-in, there'll be some add-ons".
He continued: "With regards to the other platforms, they all have their own plans, they all have their own expansion initiatives organically and by acquisition. So don't be surprised if we make an acquisition in one or the other platforms that's relatively on the bigger side."
In North America, the CEO said Premium Brands is "by far the biggest player" in the lobster market with a 30-35% share, and the company has a "similar vision with regards to some other species".
Premium Brands reported revenues of CAD4.07bn (US$3.24bn) for the year ended 26 December, an increase of 12% over the previous 12 months.
Adjusted EBITDA climbed 1.6% to CAD312.6m but net income was down a touch, falling 0.6% to CAD83.7m.
Paleologou noted the company was impacted by Covid-19 in the final quarter to the tune of CAD53m, consisting of CAD71m from lost business in foodservice due to lockdowns, and its airlines and cruise liner operations. However, the losses were partially offset "by stronger-than-normal retail sales of about CAD19m".
Looking ahead to the likely impact from the pandemic, the CEO said he anticipates more of the same through the first quarter and then growth is expected to accelerate through the next two quarters and by the final three months "should be in a fairly normalised environment with the one major exception being airlines". Paleologou does not expect that area to recover "until well into 2022", and possibly 2023.