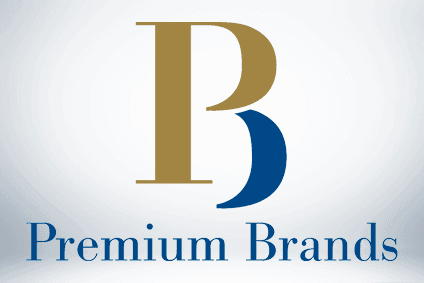 Canada-based foods producer Premium Brands Holdings has announced the acquisition of another four companies.
Premium Brands announced the new acquisitions – struck for a total of CAD227m (US$175m) – today (15 March) in conjunction with its 2017 earnings statement, showing record sales and operating profits for the year.
The group is seeking to become North America's "leading speciality foods company" with its latest acquisitions spree, taking in four firms with combined annual sales of more than CAD266m.
It has snapped up Concord Premium Meats, an Ontario-based manufacturer of branded and customized protein solutions for retailers and foodservice customers. Concord's brands include MarcAngelo, Skoulakis and Central Park Deli.
In the same business area, Premium Brands has bought up The Meat Factory, also located in Ontario and which has a core brand in the cooked-meals category is Lou's Barbeque.
Premium Brands has also purchased Country Prime Meats of British Columbia, which makes meat snacks, as well as Quebec-based fresh and frozen seafood distributor Frandon Seafood.
Premium Brands said it expects The Meat Factory, Country Prime Meats and Frandon Seafood transactions to close within the next two weeks. While the Concord Premium Meats purchase is still subject to approval by the Competition Bureau, the company predicts that deal will be secured in the second quarter.
Commenting on the recent purchases, chief executive and president George Paleologou said: "In terms of our four most recent acquisitions, we are very excited about all of these businesses both on a stand-alone basis as well as the potential synergies between them and our legacy businesses. All four companies have best-in-class management teams, modern well run facilities, entrepreneurial cultures and, in the cases of Concord and The Meat Factory, leading iconic brands.
"Looking forward, we continue to pursue a wide variety of acquisition opportunities and expect 2018 to be our busiest year yet for transactions."
Premium Brands booked sales of CAD2.2bn last year and adjusted EBITDA of CAD190m. For 2018, excluding the most recent acquisitions, it sees sales coming in between CAD2.65bn and CAD2.7bn and adjusted EBITDA of CAD244m to CAD256m.
Acquisitions made earlier in 2017 included Canadian meat companies Skilcor Food Products and Leadbetter, along with Minnesota-based ready-meals maker Buddy's Kitchen and Raybern Foods, a sandwich supplier located in California.