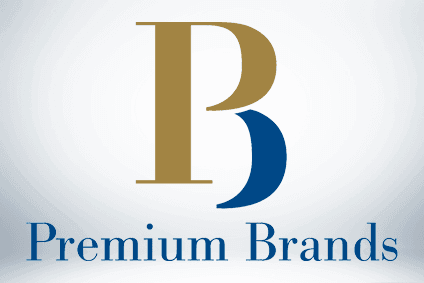 Premium Brands Holdings, the acquisitive Canada-based foods supplier, has snapped up another couple of businesses and bought 50% of a third.
The company, which bought outright – or acquired a majority stake in – 12 businesses in 2018, said today (11 November) it had purchased Quebec-based distributor Viandex Distribution Alimentaire and US lobster supplier Maine Coast Shellfish.
Premium Brands has also acquired a 50% stake in Canadian seafood distributor North Delta Seafoods. In all, the company said the three transactions had meant an "investment" of CAD67.2m (US$50.8m).
"All of these businesses represent best-in-class operations and strengthen one or more of our existing businesses," Premium Brands Holdings president and CEO George Paleologou said. "Looking forward, we continue to have an exceptionally robust pipeline of transactions we are working on and expect to close several more before the end of the year. We have become the acquirer or partner of choice for an increasing number of successful food entrepreneurs in Canada and the US."
The new deals were announced alongside a set of third-quarter financial results that included higher revenues but lower earnings. The results meant Premium Brands Holdings trimmed its forecasts for its annual revenue and annual adjusted EBITDA.
"Our solid year-over-year results for the quarter, including our industry leading organic growth rates, clearly illustrate the progress we are making in positioning our company for long-term success," Paleologou said.
However, he added: "While we are pleased with this progress we know that we could have done far better had it not been for the very unusual challenges that we faced as a result of the outbreak of African swine fever in Asia, and more specifically China.
"In particular, a significant increase in exports from Europe to China resulting from China's ASF related pork shortages, combined with a variety of political and trade disputes that isolated Canadian and US commodity pork markets from this situation, created an almost perfect storm for some of our protein businesses as the cost of the specialty pork products they imported from Europe rose substantially while North America commodity pork prices were either stable or even in some cases slightly deflationary. This unprecedented dichotomy not only impacted our margins but also forced us to adjust and finesse a number of our growth initiatives."
Nonetheless, Paleologou indicated his optimism for the longer-term outlook for Premium Brands Holdings, which in March set out a new strategic plan to double sales by 2023.
"What is happening in global commodity proteins markets has certainly created some short term headwinds for us. However, it has not impacted our outlook on the long-term potential of our company. Given the traction we are seeing in the US, I am more confident than ever in the ability of our meat snack, deli meats, sandwich, cooked protein and seafood platforms to become billion-dollar platforms in the coming years and that we will substantially beat our targets of achieving CAD6bn in sales and a sustainable 10% EBITDA margin by 2023."
In the third quarter to 28 September, Premium Brands Holdings generated revenue of CAD968.3m, up from CAD835.5m in the corresponding period a year earlier. However, earnings reached CAD26.9m, down from CAD36.1m in the third quarter of 2018.
The group's third-quarter adjusted EBITDA increased 18% to CAD84.1m, a "record" for the business but one that missed its expectations, it said, due to the rise in pork commodity costs.
For the nine months to 28 September, the company's revenue was up 23.3% at CAD2.69bn. Earnings were CAD68m, against CAD79.9m in the first nine months of 2018, weighed down by higher SG&A costs and growing interest expenses, among other factors.
In 2019, Premium Brands Holdings forecasts it can generate revenue of CAD3.66-3.72bn, down from its previous estimate of CAD3.62-3.65bn.
The company forecasts its adjusted EBITDA will be between CAD300m and CAD315m, compared to its earlier prediction of CAD331-371m.
Premium Brands Holdings pointed to factors including the African swine fever outbreak in China, the strength of the Canadian dollar and "delays" in the closing of "several" planned acquisitions.