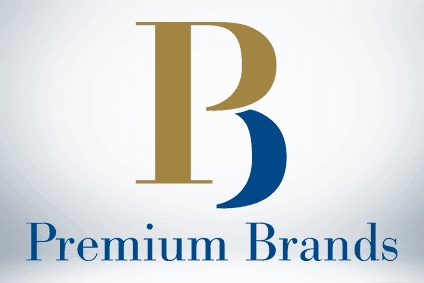 Premium Brands Holdings has announced investment the Canadian manufacturer said would be used in part for further M&A.
The meat, seafood and convenience food supplier had its busiest year for acquisitions in 2018 and in March outlined a new strategic plan to double sales.
Today (21 May), Premium Brands Holdings said Canada Pension Plan Investment Board had invested around CAD200m (US$151.5m) in the business, taking just over 7% of the manufacturer in the process.
In a statement, Premium Brands Holdings described Canada Pension Plan Investment Board as a "cornerstone investor" and "long-term strategic partner".
George Paleologou, Premium Brands Holdings' president and CEO, added: "As we have expanded our footprint across North America our pipeline of acquisition and organic growth opportunities has scaled dramatically. By partnering with CPPIB not only do we better position ourselves to execute on these opportunities but we also secure a long-term focused shareholder who shares our values and vision for the future. Furthermore, we gain access to the insights of a leading global investor, which will become increasingly important as we start to look beyond North America."
The Toronto-listed firm made 12 acquisitions in 2018 totalling CAD753m. In 2018, the company generated sales of CAD3.02bn, up 37% on the year before. Adjusted EBITDA surged to CAD251.3m, from CAD190.2m, for net earnings of CAD98m, up almost 22%.
Last week, Premium Brands Holdings announced the financial results for its first quarter of 2019. Revenue was up 32.8% at CAD776.6m. Excluding Easter, the company's sales volumes on an organic basis rose 2%. Adjusted EBITDA rose 20.6% to CAD52m. Net earnings stood at CAD10m, down from CAD13.2m in the first quarter of 2018.
Giving his thoughts to analysts about further acquisitions, Paleologou claimed: "We continue to be viewed as the acquirer of choice by many of the owners of specialty food companies. And I am pleased to report at we're still enjoying an especially robust pipeline of acquisition opportunities, and fully expect to add to our portfolio of specialty food companies in the very near future. We are seeing more transactions and bigger transactions because we're a much more significant company in the US."
Deborah Orida, senior managing director and global head of active equities at Canada Pension Plan Investment Board, said: "This investment builds on our relationship investments group's strategy to provide strategic, long-term capital to leading public companies where we can help create greater value through ongoing partnership."
Canada Pension Plan Investment Board invests in companies, real estate, infrastructure and fixed income instruments. The funds invested are those not needed by the Canada Pension Plan, which is a social insurance programme in the country.
The board paid CAD76.02 per common share of Premium Brands Holdings, representing what the company called "aggregate gross proceeds of approximately CAD$200m".