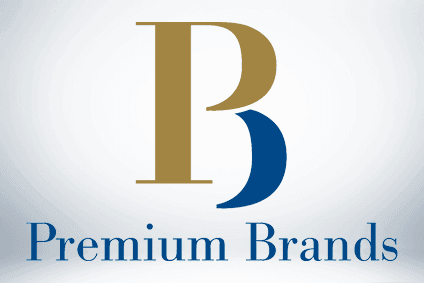 Premium Brands Holdings, a diversified food producer in Canada, has revealed it has completed another acquisition and is in the process of signing off a deal for a further business.
The Vancouver-based company, which manufactures cured meats, meat snacks, sandwiches and seafood, has snapped up family-owned Global Gourmet Foods and has also signed an agreement to acquire Allseas Fisheries.
The combined price for the transactions is around CAD139m (US$106.8m), with CAD115m to be paid in cash, another CAD10m in Premium Brands' common shares and "up to CAD14m in contingent consideration", it said. The two businesses together generate CAD204m in revenues.
Global Gourmet is a Canada-based firm producing ready-to-eat "kettle-cooked food solutions", including protein-based fillings, sauces, soup bases and side dishes for the retail and out-of-home channels.
Allseas is a manufacturer of fresh and frozen seafood destined for retail, foodservice and wholesale customers in Ontario. That deal is subject to clearance from Canada's competition authorities and is expected to close in the next four to eight weeks.
George Paleologou, the president and CEO of Premium Brands, said: "The combination of Global Gourmet with our existing Gourmet Chef business will position us as the leading player in a high-growth niche market that is benefiting from a number of long-term sustainable trends."
Richard Breakell, who heads up Global Gourmet, will lead the combined operations of Global Gourmet and Gourmet Chef.
Paleologou added: "Allseas will further strengthen our national seafood platform and help position us as Ontario's leading seafood distributor. We are also looking forward to working with Allseas' very talented, experienced and highly respected management team to capture cost synergies and improve the depth and scope of the seafood products that Allseas and our other seafood businesses can offer to their respective diverse base of customers."
Premium Brands, which has been active in M&A before the most recent deals, is also seeking other opportunities.
"Our pipeline of opportunities is as full as it has ever been and we look forward to making more announcements as the year progresses," Paleologou said.