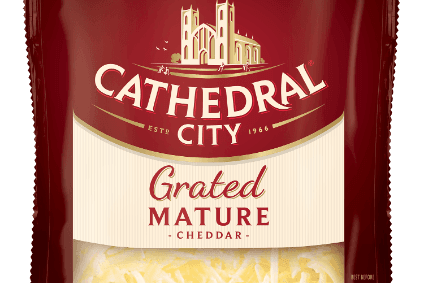 Saputo, the Canada-based dairy giant, has moved to acquire UK peer Dairy Crest, the owner of brands including Clover butter and Cathedral City cheese.
In announcements in Canada and the UK issued today (22 February), the companies said Saputo had tabled a bid worth 620 pence a share for the London-listed Dairy Crest, an offer that values the business at GBP975m (US$1.27bn).
Saputo, which quit the UK market in 2013, has steadily been building its international presence through M&A in recent years, notably in the US and Australia. It described Dairy Crest as "a well-established and successful industry player with a solid asset base and an experienced management team".
Dairy Crest's board has unanimously backed the bid, which the Frylight cooking aid owner said represented an "attractive" premium of 11.7% on its last closing share price.
Lino Saputo, Jr., Saputo's chairman and CEO, said Dairy Crest was "an attractive platform for Saputo and fits well within our growth strategy". He added: "We believe that under Saputo ownership, Dairy Crest will be able to accelerate its long-term growth and business development potential and provide benefits to Dairy Crest's employees and stakeholders. This recommended offer represents a compelling opportunity for Dairy Crest shareholders, providing immediate value certainty."
Stephen Alexander, Dairy Crest's chairman, underlined why the company's board had backed Saputo's offer. "Both companies have built strong positions in the cheese sectors in their respective home markets. The acquisition should enable Dairy Crest to benefit from Saputo's global expertise and strong financial position to fulfil and accelerate its growth ambitions.
"The businesses have strong shared values and the board is confident that Saputo's plans to invest in and grow the Dairy Crest business mean the proposed transaction is positive for all its stakeholders.
"The price premium Saputo is offering reflects Dairy Crest's portfolio of market-leading brands, its manufacturing and innovation capabilities as well as its experienced management team, who will continue to run the business under Saputo's ownership. It is for these reasons that the board is unanimously recommending this transaction to Dairy Crest shareholders."
The deal remains subject to conditions including approval from Dairy Crest's shareholders. The companies said they expected to finalise the transaction in the second quarter of 2019.