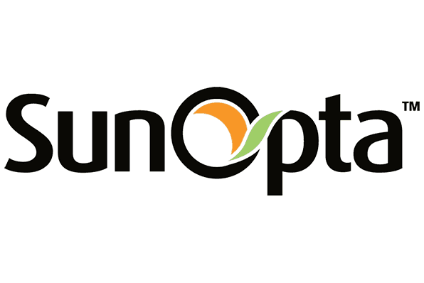 SunOpta, the Canadian organic food and beverages manufacturer, has received a CAD60m (US$42.5m) investment in the form of equity financing to support expansion in the plant-based arena.
The funds were provided by asset management firm's Oaktree Capital Management and Engaged Capital in the form of newly created exchangeable preferred shares, according to a statement today (16 April) from Toronto-based SunOpta.
SunOpta said the decision was taken to secure new funds after a review by a special committee of independent directors as it seeks to "pursue a number of strategic growth opportunities identified by management in order to maximise the amount and timing of EBITDA improvement".
The company is engaged in the manufacture of plant-based milks, soups, health snacks and fruit juices, as well as ingredients.
The coronavirus outbreak has also made it "apparent that ensuring liquidity during these uncertain times is imperative", Nasdaq-listed SunOpta added.
Only last month, SunOpta noted how it expected to reap as much as CAD10m in added revenue from the Covid-19 crisis as more and more shoppers eat at home, and adjusted its first-quarter outlook accordingly.
Chief executive Joe Ennen said today: "Our plant-based food and beverage business is the growth engine of the company, delivering outstanding revenue and EBITDA growth. We are making significant investments in this business now to ensure that we can continue to drive aggressive growth in 2021 and beyond."
Ennen added the company posted a 15% increase in revenue last year in the plant-based foods and beverages segments.
Oaktree, and its affiliates, own more than 10% of the company's outstanding "voting securities". With the investment, Engaged has committed to nominate a single designee to the SunOpta board, while Oaktree continues to have the right to nominate two directors.
The financing will be provided via two portions of Series B shares to be issued by SunOpta's wholly-owned subsidiary, SunOpta Foods, starting with CAD30m on 24 April. The second tranche is part of a condition that Oaktree and Engaged purchase another CAD30m on or before 15 July.
"Oaktree and Engaged will also be prohibited from any disposition that results in the acquirer beneficially owning more than 19.99% of the company's then outstanding common shares, subject to specified exceptions," SunOpta said.